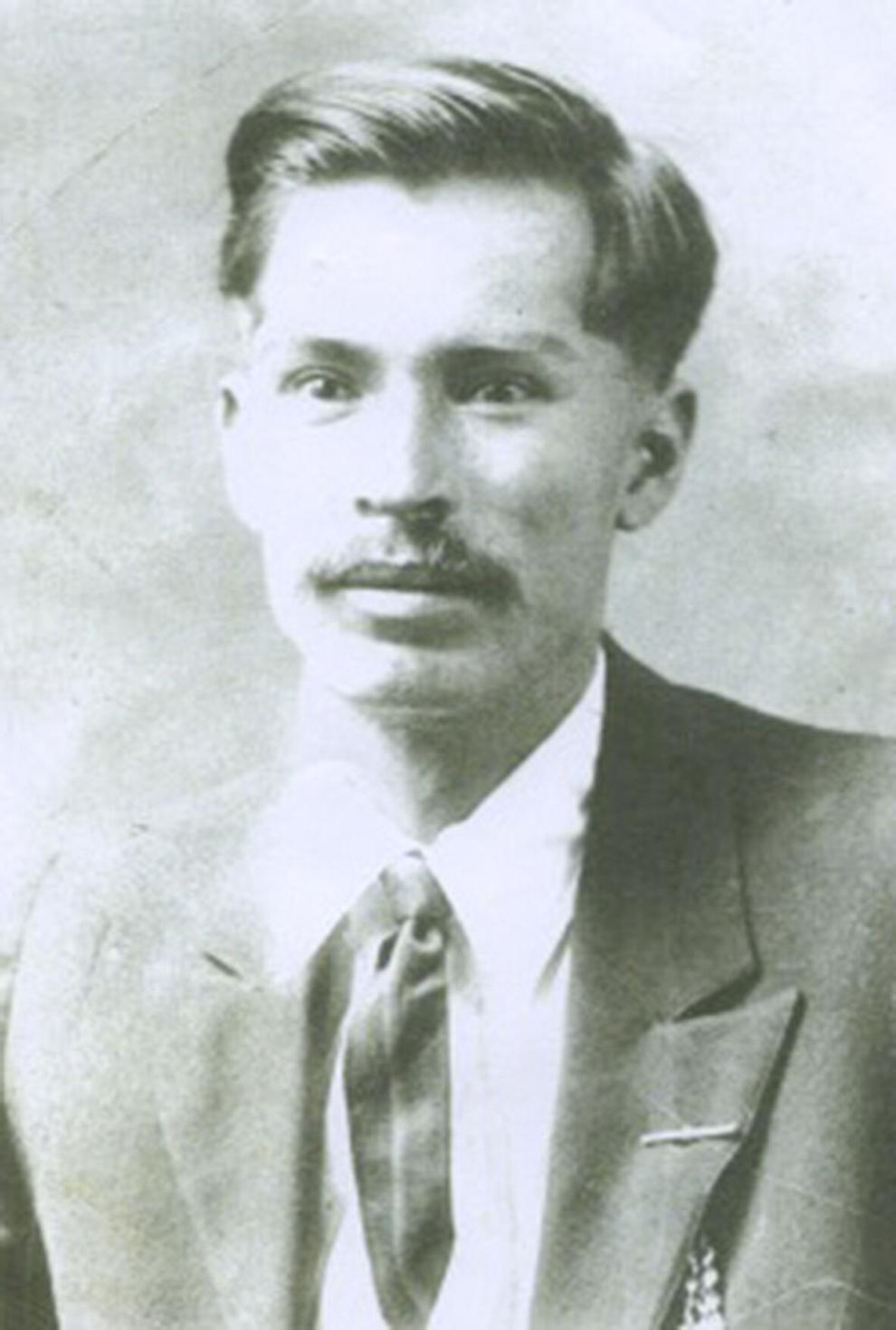 BY DAVID JAMES HEISS
Record Gazette
A street named for the late industrious Luis Estrada turned 20 this month.
Newspapers don't generally mark such milestones, but as a handful of the former dedicated railroad worker's family members crowded in a living room at a home in Banning point out: the majority of folks who remember him are creeping up into their 70s and 80s, and, they claim, fear that the institutional memory may soon fade with them.
Daughter Judy Peterson notes, "We're getting older, and we don't know with this epidemic if we'll be able to celebrate a 25th or 50th anniversary" of their family's proud history.
Among those congregating in that room one recent day were Jesse Estrada (the seventh child), Judy Peterson (ninth), Lupe Estrada (eighth) and the youngest, Maria Madrid (10th), as well as great-granddaughter Rosalie Andrade.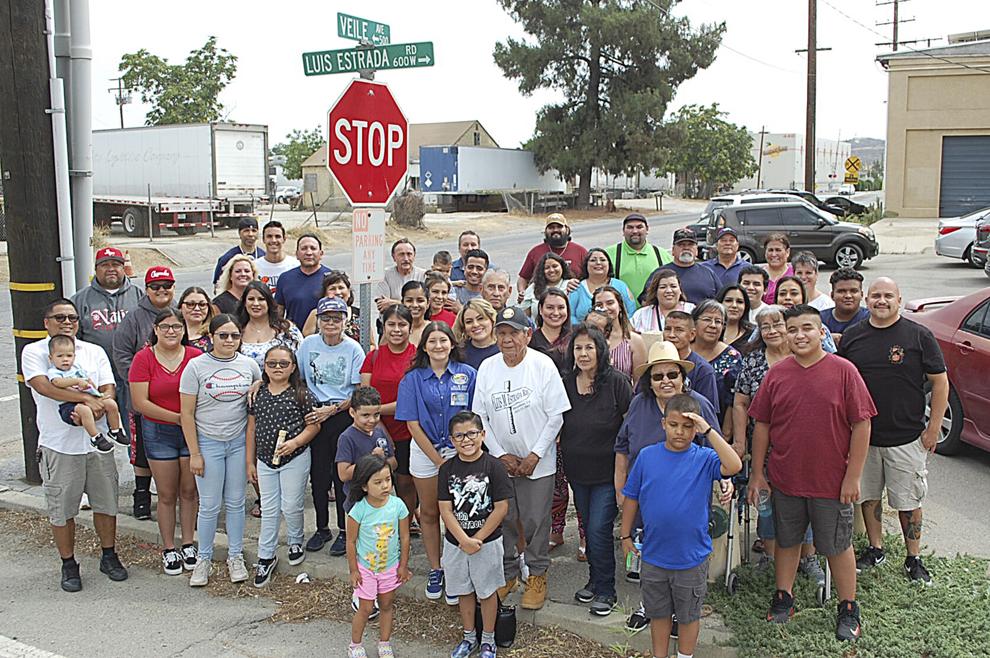 When Estrada emigrated to the U.S. in 1912 from Mexico, he was a didactic, hardworking individual who dedicated his life to serving the Southern Pacific Railroad, to which he gave 33 paid years of his life, but stuck around for years later to be with his former employees and volunteering his time for the company, contributing to Beaumont's rich railroad history.
He would officially retire in 1947.
Son Jesse Estrada remembers that his father "Was really good to us, and was a wonderful section gang leader and crew leader" for those working with him at the rail yards in Beaumont. "He was a hard worker and he loved people."
Estrada and late wife Emeteria would have 10 children together.
"There are a lot of new generations of grandchildren and great-grandchildren—and great-great-grandchildren," Peterson says. "A lot of them don't know how proud they should be of their grandpa, who came to America in 1912 and worked so hard. He was this hard-working skinny man with long legs who had more strength than anyone" to endure years of physical labor on the railroads.
According to Peterson "We lived in the railroad section, house 41. I was born there—the last one to be born" at the home. "He bought four houses and struggled, but worked extra, picking peaches and unloading box cars to make sure his family had everything," Peterson recalls.
Son Jesse Estrada says "When he was a foreman, during earthquakes, or when it rained, he'd go out and check on the railroads alone" to make sure no damage or interruptions were taking place. "He wouldn't let us follow him."
Peterson remembers "During the war he and his crew would walk the rails clear to Redlands to check for sabotage, and make sure those rails were clear."
She does not recall any reports of sabotage.
"Dad was a quiet man, and he never encouraged us to go into the railroad" as a career, says daughter Lupe Estrada. "It was hard work. He'd carry those railroad ties on his shoulder."
According to his children, Estrada affectionately referred to his job site as "my S.P.," or his personal Southern Pacific.
Jesse Estrada recalls "If workers were out there, he'd still go out and help them, and stand with them, help unload carts—for no pay" after he retired.
Estrada, credited for living on $600 a year, or $30 a month to support his family, worked seven days a week—yet still took time to make sure that his family went to church on Sundays, as a devout Catholic.
In the rare moments Estrada would relax out home, he found catharsis in making macrame crafts.
When the city of Beaumont solicited ideas for names of community members deserving to have their names be dedicated to rename certain street names, Estrada's proud family naturally advocated for Luis Estrada, a proud, hardworking pioneer representing the barrio's railroad families.
The city received eight such submissions, and on July 21, 2001 the former Fifth Place was dedicated as Luis Estrada Road.
The Record Gazette gave several days-worth of coverage, and the family's accolades received a lot of mileage in the press.
And for his extensive family, his name still invokes all that is sacred and inspiring.
"He took care of the older members of the barrio," daughter Peterson says. "He'd bring them food, or wood" and make sure their needs were tended to, in addition to looking after his large family, and all of his (former) colleagues at what he would call "my S.P."
Jesse Estrada credits his father for instilling work ethics and employment value.
"You've got to like your job. If you don't, what are you doing there?" he remembers his father saying. "He taught us that you've got to care for the people who pay your salary."
Daughter Peterson agrees. "You've got to respect your job and the people you work for."
Staff Writer David James Heiss may be reached at dheiss@recordgazette.net , and messages may be left at (951) 849-4586 x114.