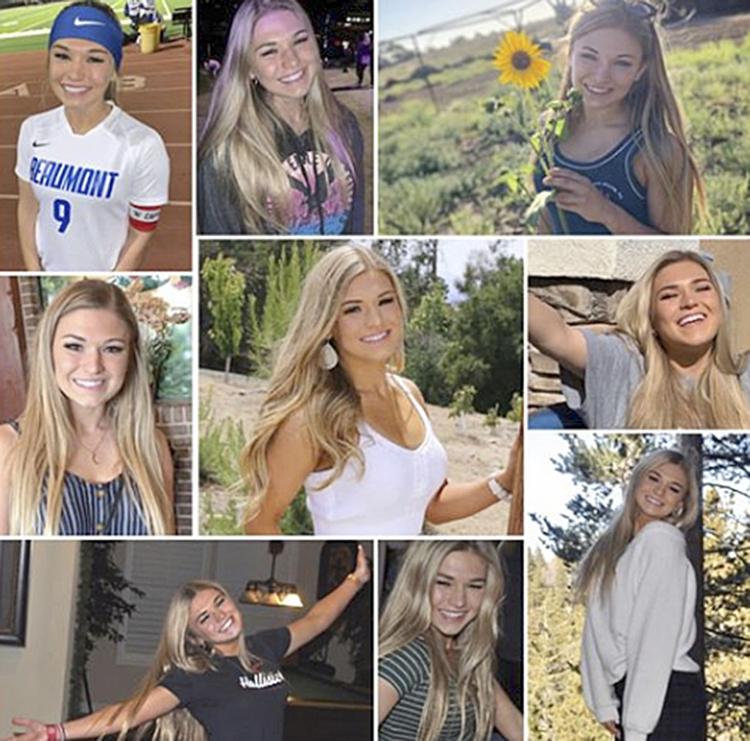 Beaumont High School senior Hailey Jones, captain of the varsity girls soccer team, is not on Facebook (well, not as of Wednesday morning), but her proud mom is.
Her mother, Betsy Jones, is disappointed for Hailey: opportunities like grad nights, senior proms, and other experiences high school students on the cusp of commencement usually participate in are nonexistent this year.
Destined to play soccer for the University of Redlands next year, Hailey will not get to experience her team's victory banquet after the team's making it to the CIF Southern Section championship for the first time ever, or witness the San Gorgonio Pass Round Table's annual oratorical contest, a civic group for which she serves as the high school's squire.
To hopefully lift Hailey's spirits, Mrs. Jones put her daughter up for adoption.
Virtually.
She joined the Facebook group Adopt a High School Senior 2020 Beaumont-Banning-Yucaipa, and let members of the group know her daughter was among the seniors available to be selected by those who wanted to support a local high school senior.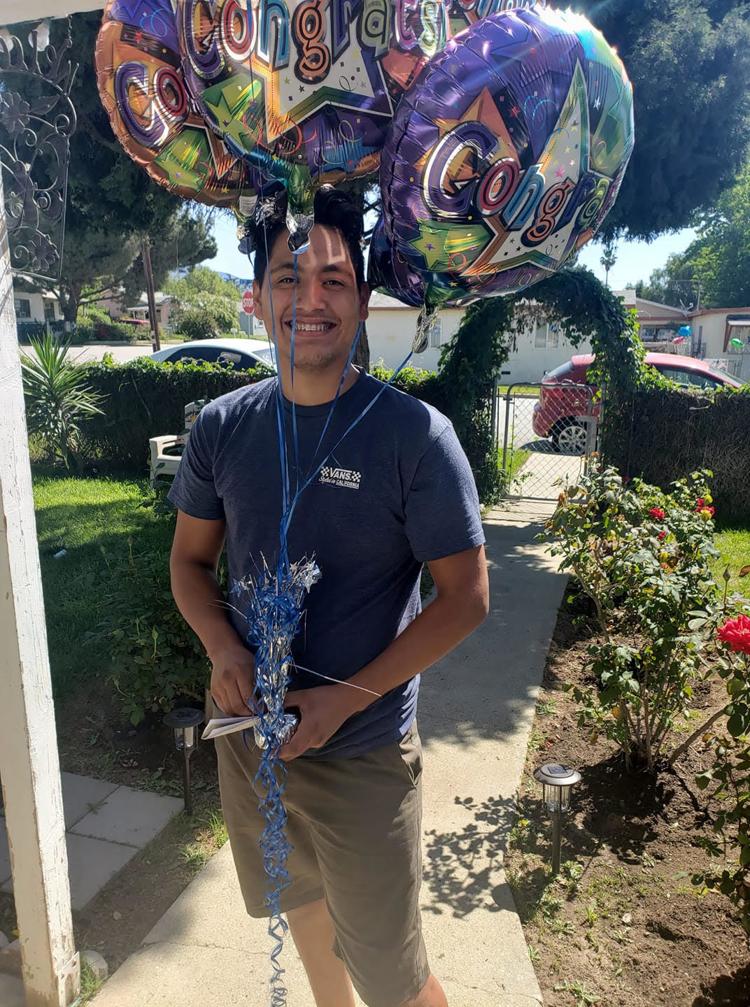 Other cities and regions have similar Facebook groups.
A long list of parents offering up their children to be adopted by anyone who wants to show them support spans pages on Facebook.
The first person to adopt Hailey Jones was a total stranger: Colie Lauren, a Beaumont High School alumna who is celebrating her 10th anniversary of graduating from high school.
According to Mrs. Jones, Lauren arbitrarily selected Hailey, and as part of her adoption of her, Lauren left a care package at the Jones's home.
"We didn't get to meet her, which is too bad. We really wanted to meet her — she seems really sweet," Mrs. Jones says.
Hailey would end up being adopted by a few of her mother's friends as well, including Sherry Olsen, Alicia Powell, Kristy Sharp Christopherson, Sheli Placencia and Deanna Jones.
Kaitlynn Shook, a Banning High School alumna who graduated in 2018, did not know the senior she selected prior to adopting him.
She picked Beaumont High School senior Richard Alonso, explaining "I tried to look for someone that I had things in common with, so I could relate to them," Shook says. "To adopt a senior is to show them that there are so many people rooting for them" since they did not get to participate in graduation.
As of Wednesday, she still had not met Alonso, but was planning to send him "a few goodies."
"I know a few things that he likes that I am able to send to him. I haven't really learned too much about him yet, but I am planning to send him a letter or an e-mail," says Shook, who is studying special education at University of West Georgia.
She is still searching for an appropriate beneficiary from her own alma mater that shares common interests.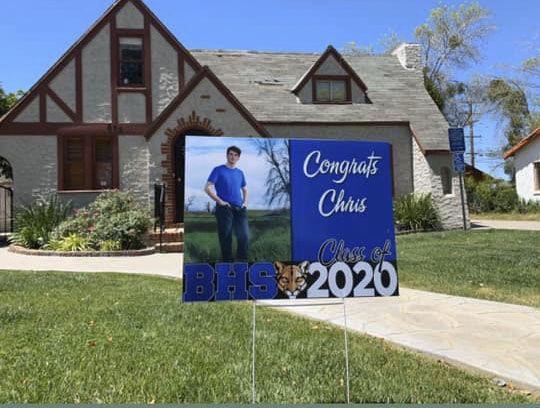 Amy Pippenger of Banning adopted Beaumont High School senior Allie Grimes, since Grimes's mother was Pippenger's late sister-in-law's best friend.
Though "My sister-in-law passed away, I knew that she would shower Allie with gfits and love, so I choose her because my sister-in-law cannot be here to do it."
For now, Grimes is in the process of receiving "little things," like a candy bouquet and a Beaumont High School "Seniors" cup, leading up to a bigger gift that Pippenger wants to keep secret, since it will be special specifically to Grimes.
Michelle Williams of Beaumont gave up her son Christopher for Facebook group adoption, and adopted a few seniors herself, including friends of Christopher, who is going into the Air Force.
Posting in the group, Mrs. Williams, thanked Julie De Anda, Nicole Heffner Holley and Lydia Lee Vincent for adopting Christopher.
In marketing him for adoption, Williams posted, "Chris is a master gamer and can set up a battalion configuration sheet for Arma and link roster sheets to auto tally hours played for each member. If it's game-related, he'll design a way to make it better. Chris is a kindhearted and giving individual with two years of Interact under his belt."
Amanda Mariscal of Beaumont is a 1998 Banning High School alumna who works in Yucaipa with that school district's special education department.
"My daughter Kamryn, who is a sophomore, is friends with a lot of people who are seniors," Mariscal says.
Inspired by seeing a similar Facebook Adopt a High School Senior group for Antelope Valley, she figured there would be support for such a group locally.
And the response has been tremendous.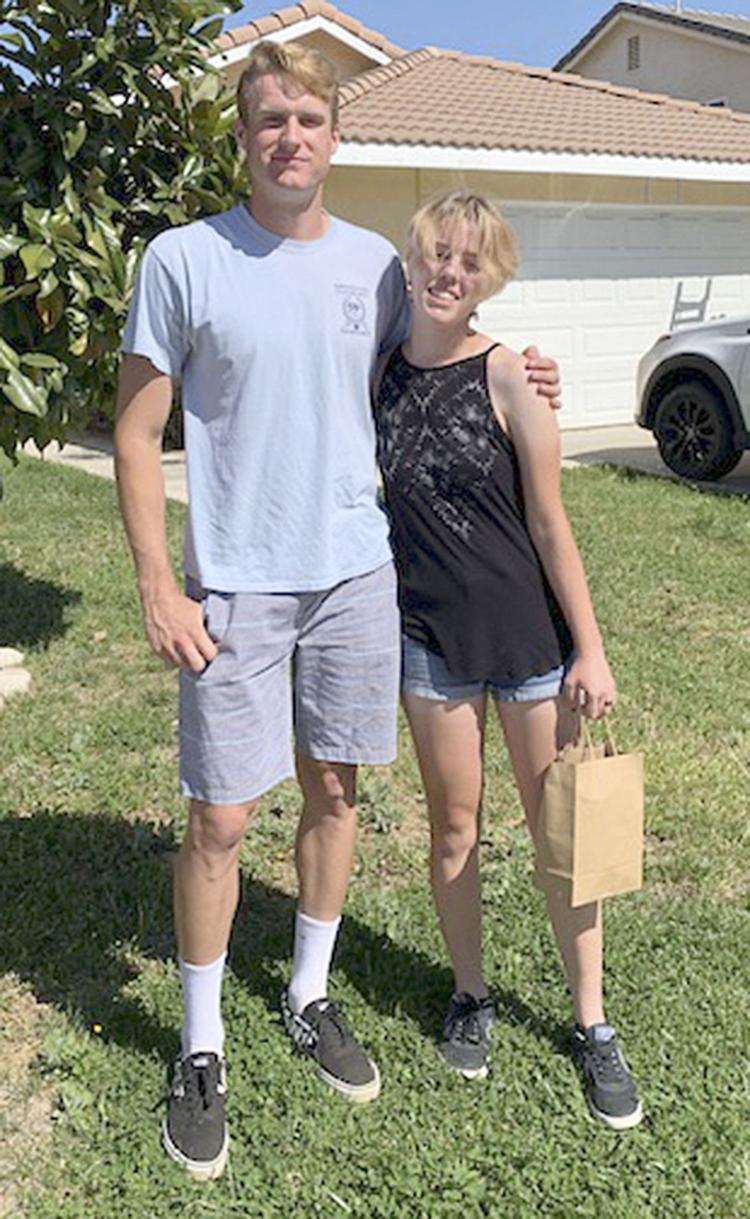 A lot of people in the group have "adopted" more than one senior.
Amanda Sutton adopted the only two seniors on Beaumont High School's mountain biking team: her middle son Riley, and fellow senior Heleena Fisher.
"They've competed together for the last six years," Sutton says. When she learned about the Adopt a High School Senior campaign, "I jumped right on that" to send out moral support.
Like most doting parents, Sutton is sad that Riley and Heleena will not experience traditional senior activities.
"Theirs is a late-season sport. They only got to compete in one race" before the quarantine set in, Sutton says.
At that March 7-8 competition at Lake Perris, Riley Sutton placed among the top 20 varsity boys and Heleena Fisher took 12th among the girls.
Francisca La Franco Ammerman adopted Riley because he mentored her son Jason in mountain biking, and Michele Conley also adopted Riley, a four-year varsity letterman in basketball, because he mentored her son Frankie in that sport.
Monday was Heleena's birthday, and the Suttons did a drive-by birthday greeting, delivering cards and a goody package to her.
Each week, Sutton intends to do something special to remind Heleena of all the support she has: a banner congratulating her as a senior is in the works in the next couple of weeks, and in later weeks, "some more college-related things to celebrate, since they don't have anything else" to experience for their senior year.
Ron Duncan, a former cross country coach for Banning High School adopted this year's senior student representative to the school board Kenya Nunez, class salutatorian, describing her as "a great dancer and very funny."
"I met her and her sister when they ran track and cross country for me," Duncan says.
For Duncan, the adoption so far has been merely supportive and symbolic.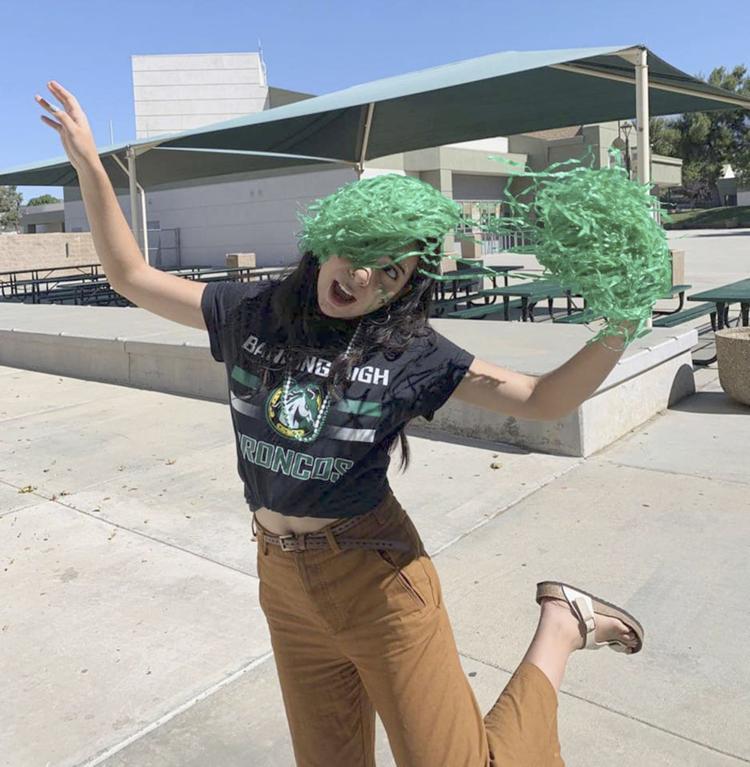 Hailey Jones, the varsity girls soccer captain said, "Being adopted by multiple people makes me feel special," she says. "As me being a senior, it sucks not knowing what we're missing out on, but a lot of moms really want to try to make us feel special," she says. "Even though we didn't get everything promised to us freshman year, it's lifted up our spirits."
She missed out on her college signing and commitment day, a momentous occasion for senior athletes.
Her mother says, "Every time someone else adopts her, it brings a smile to her face," as Betsy Jones reports those news tidbits to Hailey.
"This keeps them positive," Mrs. Jones says. "It's not even about gifts or notes and texts. Knowing people are simply thinking about her" keeps in spirit the Adopt a High School Senior campaign.
Staff Writer David James Heiss is president of the San Gorgonio Pass Round Table. He may be reached at dheiss@recordgazette.net, and messages may be left at (951) 849-4586 x114.