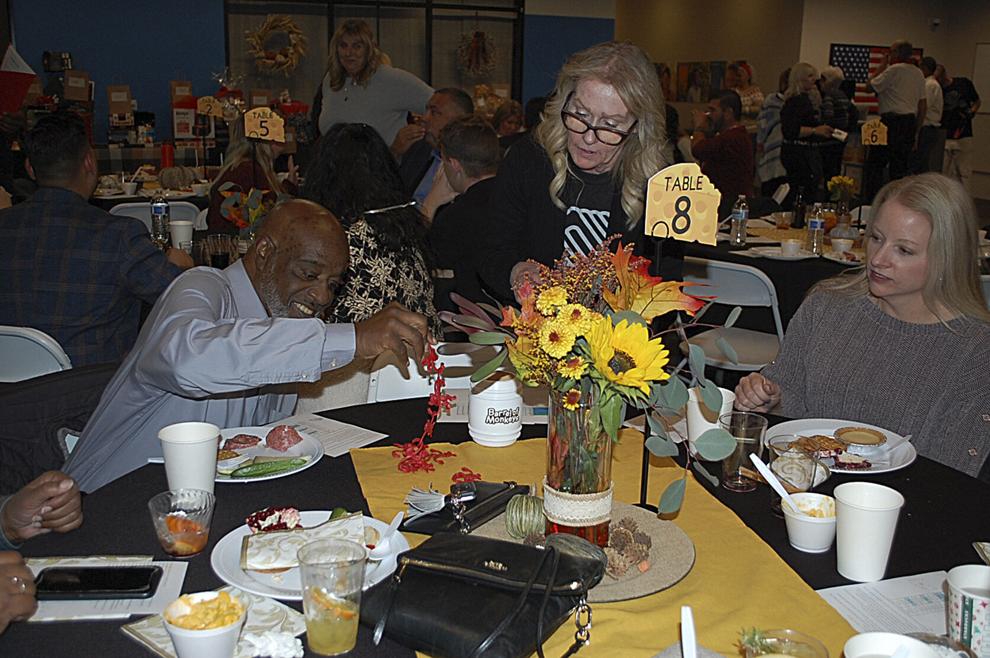 It was mostly adults who were gallivanting at the Boys & Girls Club's clubhouse last weekend, as they participated in a cheesy ("cheesy" in a good way) fundraising event that combined some old-fashioned games with lots of chances to win not-so-cheesy prizes.
It was the third Boys & Girls Clubs of the San Gorgonio Pass annual Chances and Cheeses event, where games such as trivia and roulette were brought to each table, and lines of folks collected around others for some dart-throwing and mini-golf putting opportunities and corn hole tossing.
The décor was all cheese-related; the appetizer table had an assortment of cheeses and the ever-so-popular cups of gourmet mac 'n cheese.
Winners received raffle tickets to earn extra chances at gift baskets and prized items such as a Ninja air fryer, or a Bluetooth portable karaoke machine.
Boys & Girls Club Director Amy Herr estimated that roughly $7,000 was raised at the Nov. 19 program, between admissions and prize drawing opportunities.
"Chances and Cheeses was such a fun event, as the energy from attendees was palpable, and they were raising money to support the teens who attend our programs," she said.
Scott Mason of Beaumont attended the event with his adult daughter Kavya.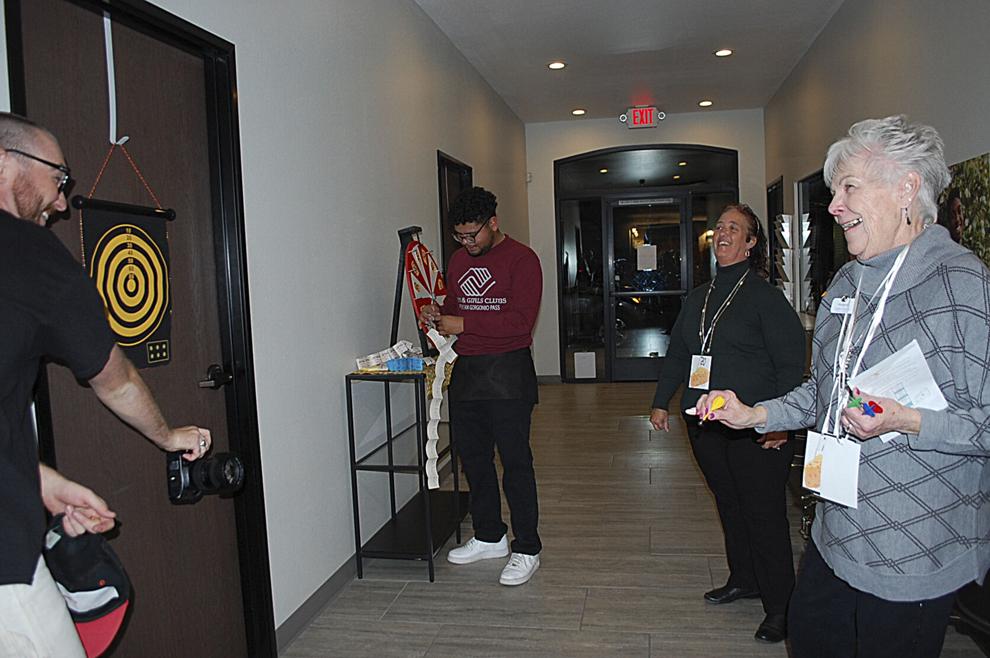 "I have very fond memories of the club when I was growing up," Mason said. "I made a beautiful ceramic chess set at the club in Fountain Valley when I was 8 years old that is still on display in my church office today," where he is pastor of Beaumont Presbyterian Church. "I played soccer and indoor soccer through the club in El Cajon, from when I was 9 to 15. The club was always a safe, fun and cool place to hang out during those formative years; there were many great staff members and volunteers, and I enjoyed participating in their activities. It was meaningful to bring Kavya with me to share with her about what had been an important part of my early life. I'm grateful for those memories and experiences. The event was all kinds of fun — every game we played was a blast. I will definitely invite others to join me next year."
The club's board president-elect Mayda Cox was happy to see the support from their guests.
"It was a great time for everyone. It was awesome to see the community come together and eat, fellowship and play games while supporting the kids that are part of the Teen Center, and the rest of the club's programs in the Pass area."
Diana Benhar, a Zumba instructor who owns Super Subs Plus sandwich shop in Banning, was excited to support an event that helps children.
"I like to see the beautiful faces, and have a chance to network with others who also support my own business," Benhar said. "Since my children were growing up, I can hardly turn a TV channel without being reminded of some of those games that they used to play. I was loving the games, the hospitality, and the food display, and the prizes were great, even if I didn't win one. I will always make time to have a chance to support any kind of event that supports our children in the community."