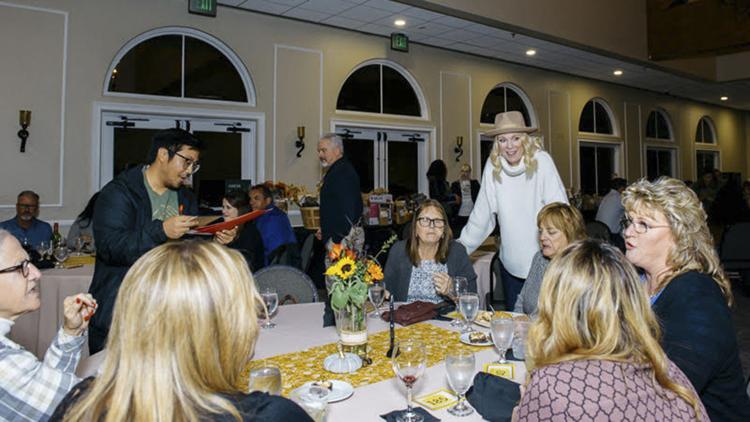 Gourmet grilled cheese sandwiches and games of chance were the star attraction at the Boys and Girls Club of San Gorgonio Pass fundraiser Nov. 21 at Morongo Golf Club at Tukwet Canyon in Beaumont.
More than 200 tickets were sold for the evening that benefits the Teen Center, which serves 750 teens at six locations.
Guests were treated to five different types of gourmet grilled cheese sandwiches such as cheese and pulled pork, tomato pesto and cheese and chicken, along with side dishes of salad and baked beans.
Volunteers from the Boys and Girls Club visited each table with games of chance that brought about lots of laughter that evening.
Oneida and Tanner Carollo of Beaumont tried the game where the bear's mouth is open and you try to aim a toy gun with colorful foam balls into it.
This is the third year they have attended the event.
Oneida Carollo was asked how her game-playing skills were going. "Not too well," she said. "My aim was bad."
Oneida said she scored zero out of three chances.
Tanner Carollo echoed his wife's sentiments. "If you added up both of our scores, you would still get zero,'' he joked.
Beaumont school board President Steven Hovey was having fun with his tablemates Ron and Bette Rader, Joy Smith and Mayda Cox.
One of the first games was Disney trivia and other trivia games.
"What was Buzz Lightyear's brother's name?" (Andy, correctly guessed by Bette)
"What Disney princess had a raccoon as a sidekick?" (Pocohontas, correctly guessed by Joy)
"What did the crocodile swallow in Peter Pan?" (a hook, correctly guessed by Ron).
"How many legs does a spider have?" (8, correctly guessed by Mayda).
Other games included Family Feud, Pictionary (which Is harder than it looks), tossing small bean bags into slots and throwing darts. Guests accumulated tickets based on their scores after each game and were able to drop them in the bags for the gifts they wanted to win. Among the prizes: Christmas wreaths, gift baskets for dogs, an Air Fryer, Keurig coffee maker, specialty drink basket and a pasta basket, among others.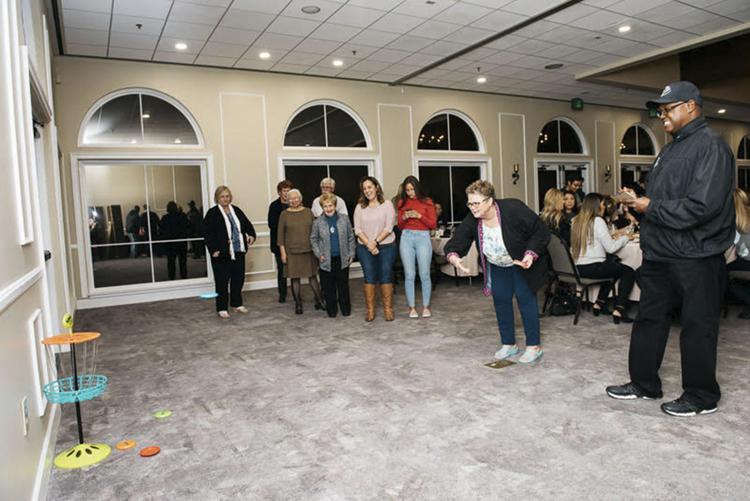 Josh Galbraith and his wife Alicia, were guests at Johana Carpio's table. He said he goes to many Boys and Girls Club events and served on the board for six months.
Last Thursday evening, he was having fun playing all of the games.
"The trivia games and Pictionary, I conquered," joked Galbraith.
He said he accumulated the most points that night but alas, he won nothing as far as gifts. But other guests at his table won, amounting to about five raffle gifts.
Last year's event was held at the Teen Center.