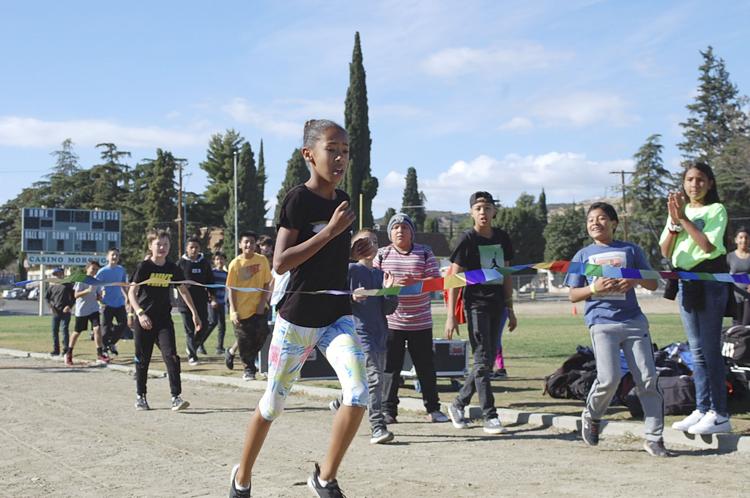 Nicolet Middle School's turkey trot boasted a first: for the first time in its known history, those in the school's medically fragile student program got to participate in the Palomino Turkey Trot.
Several students with disabilities joined high school student Miguel Nolasco and sixth-graders Abigail Ahamada, Kriscinda Grant and Isaiah Moreno as their wheelchairs were pushed forward by faculty members on an abbreviated stretch of the course.
The traditional races would begin moments later, as Nylea Smith surpassed all others in her division to capture the first place spot for the sixth-grade girls, which she claims to have been preparing for.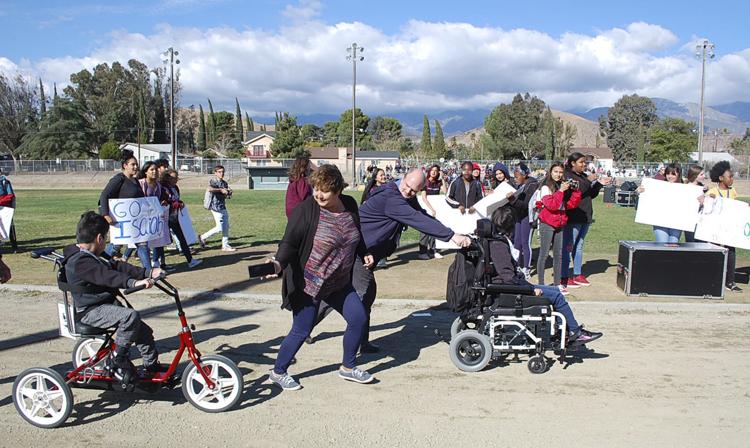 A minute after the future politician crossed the line, still gasping for breath, she said, "I practiced. A lot."
Fred Toro, a steadfast volunteer whose children all went through Nicolet, donated 10 turkeys to give to first place winners, as he has done perennially for years.
At least 20 more turkeys and just as many pies were donated by Nicolet staff for the event: first place winners in each heat were guaranteed a turkey, while runners-up received their choice of pies.
"All the kids had a blast," said Safe School Ambassador Maso Lara. He noted, "A lot more kids participate in the younger grades; as the boys hit eighth-grade, they're a little more self-conscious and kind of shy about participating. We had a total of 68 runners, and there were many close races," and he was proud to point out that it was Nicolet's first year to include special education students.