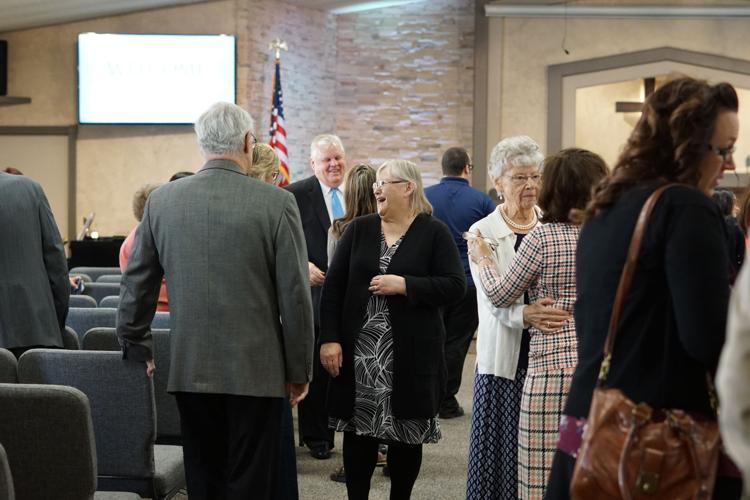 This Sunday, the 50th day of Easter, is a significant for Christians, who believe that the Holy Spirit descended upon Jesus's apostles following his ascension to Heaven, and for Jews it is Shavuot, commemorating when God gave the Torah to the nation of Israel, though the occasion is not as widely celebrated in America as it is in Israel.
Even though the state closed down public gatherings at venues such as churches, religious institutions and houses of worship have continued to provide services online and conduct vital outreach programs such as grief support, meal distribution, and visiting shut-ins.
"It's not as big of an occasion as other holidays, but it's probably a bigger deal now because we all missed celebrating Easter" in person, says Marc Hargett, pastor of Impact Beaumont Church, which relied on Beaumont City Hall to provide physical space for their worship services.
City Hall is closed until quarantine orders are lifted, and no one knows when that will be.
"It doesn't look like we'll be meeting anytime soon" on campus, Hargett says. "We may do a drive-up church in a parking lot or at a park, because we're small."
Even that suggestion has its challenges, he says: "We can't officially meet there because there are no restrooms."
For now, he has been using Zoom for some meetings and streaming recorded services online.
President Trump decreed that churches provide essential services.
"They are essential, and vital to the well-being of our members," Hargett concurs. "People need that outlet to find solace," and takes issue that his members can "go to a marijuana dispensary or to a casino," but until May 22 could not physically attend a church.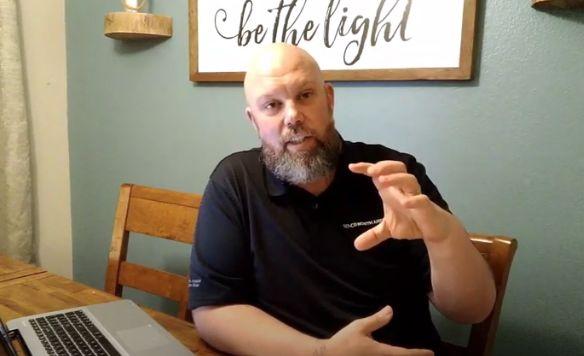 Pastor Terry Elliott of First Christian Church in Beaumont would agree.
"Being a Christian is not something one does. It's one's life," Elliott says. "This life is not lived alone: we are one body in Christ Jesus. The human body has many parts, but is one body; likewise, the body of Christ is many parts — that is, many people, but one body in Christ Jesus. Therefore, we need to come together as a congregation to worship. We are a family who dearly love one another."
For that, he agrees: "Yes, it is essential."
Like many churches, his has been recording services ahead of time and later streaming them online.
He is looking forward to opening his church in time for Pentecost.
At Mountain Avenue Baptist Church, "We believe the Bible is a mandate from God, and churches are made of family. We could worship in our homes, but we come together as followers in Christ, in His house. We gain strength fellowshipping together," says Pastor Richard Szydlowski.
He reports that his church has been streaming men's and youth group meetings via Zoom, and hosting Sunday services online.
On Mother's Day, they held a parking lot service, where congregants drove up, tuned in on their radios and watched the sermon and musicians on the hill in front of them.
On Sunday, they will host a couple of Sunday morning services in their sanctuary rather than a single large one, to accommodate physical distancing, Szydlowski says.
Scott Mason, pastor of Beaumont Presbyterian Church, has been meeting weekly with his choir director and pianist every week to record services.
The church has continued to provide free meals on Wednesdays.
"Last Sunday's service included five of our church members who are veterans. One of them played Taps on the trumpet, and one read 'In Flanders Fields' as we would do on a normal Memorial Day Sunday."
Mason notes, "It has been incredibly hard not to be visiting church family in their homes or at the hospital. Before the pandemic I was exchanging hugs and handshakes with church members, and sharing meals and having various meetings all the time. It has been really hard and isolating to maintain the distance."
His church will likely pass on convening physically for Pentecost. "We haven't made that decision as of this moment, but we are working on setting that date. Some people are anxious to move back to normal as much as, and as quickly as, possible" while "others have hardly left their homes in weeks and aren't ready to do so any more than is necessary."
For them, Beaumont Presbyterian Church promises to continue live streaming Sunday services.
Ron Bridges, pastor of Victory Tabernacle Pentecostal Church in Banning, says "Churches provide a very essential service. The Book of Hebrews says we shouldn't forsake the assembly of ourselves together."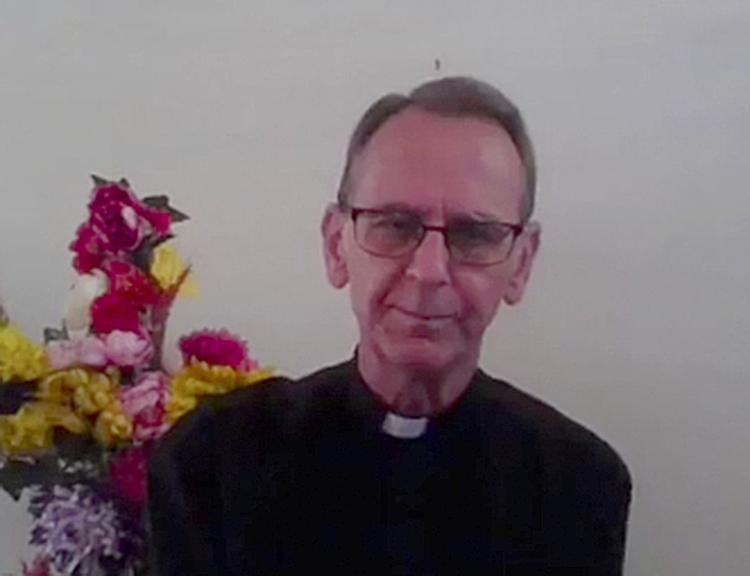 He points out that "I've had preacher friends who have died of COVID and friends who've died of it, but I've also had family and friends who've died of heart attacks and cancer. We're never going to be able to alleviate life or death, because that's out of our hands."
Bridges says that his congregation has followed the suggestion of government agencies and refrained from holding services, but is looking forward to celebrating Pentecostal Sunday this weekend with their first service in nearly two months.
"We're a relatively small congregation, and we have ample space to practice social distancing," Bridges says. "I'm not sure that I'll require masks, because a lot of stores don't require them."
The Rev. Bill Dunn of St. Stephen's Episcopal Church in Beaumont suspended in-person worship on March 16, when he converted to practicing "holy distancing" online.
His church has hosted 100 weekday worship services and 20 weekend ones via social media.
"I'll let you and the organizations we support judge whether the work our church does is essential," Dunn says, explaining that congregants of St. Stephen's have been providing financial support or volunteer services to Carol's Kitchen, HELP Inc., Table of Plenty, Side By Side Humanitarian, Kids Cures, Faith in Action, San Gorgonio Memorial Hospital and Redlands Walk-in Medical Services, and has been supporting missionary efforts in Peru throughout the pandemic.
"Our work never stopped," Dunn points out. "We do not have to be in a church building to do our work."
He acknowledges that "We recognize the need to maintain physical distance during this health crisis, so that our church may be part of the solution, and not part of the problem."
He did not specify whether his church will open for in-person worship this Sunday, but says "We are committed to keeping our congregation and our community safe, healthy and connected, and we look forward to returning to in-person worship and will do so in conformance with the state's policy, using best practices of hygiene, sanitation and distancing."
The pandemic has potentially given a silver lining for some.
"On the bright side, we have found our online worship services have been viewed by former members who have moved out of the area," observes Pastor Mason. "Family, friends and neighbors of our members, and others who have found us on their own have created a much larger online 'congregation.'"
Staff Writer David James Heiss may be reached at dheiss@recordgazette.net , or by calling (951) 849-4586 x114.
­­