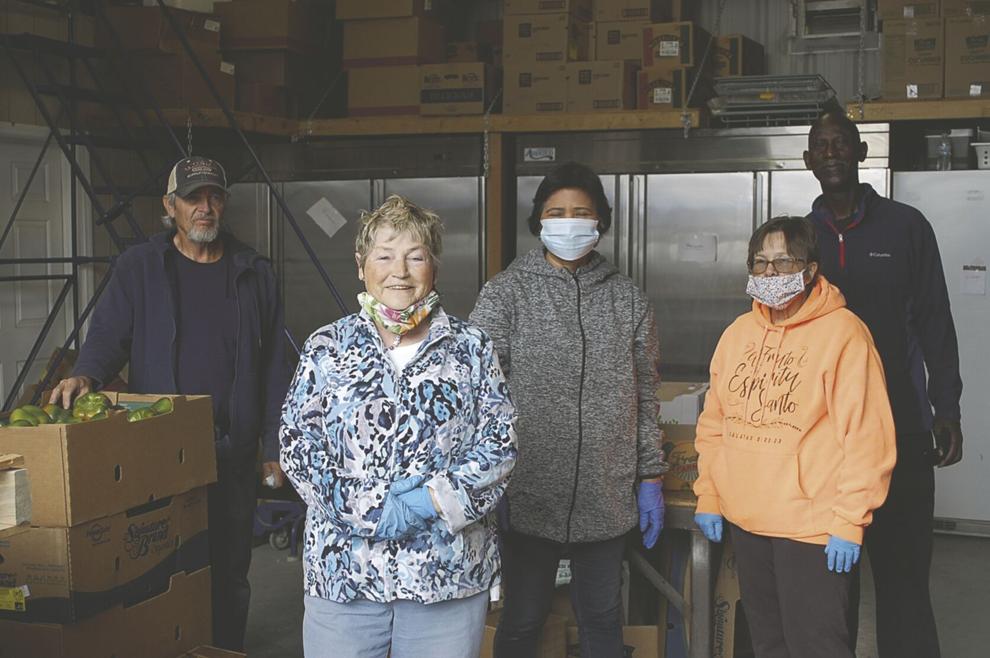 On a deceptively expansive fenced in property in Cherry Valley, Gloria McManus and several volunteers humbly unload food destined to help those in need.
While it is a nonprofit, "Our CEO is God," McManus says.
One cool, cloudy day she shows a reporter around the property her late husband left her, a peaceful slice of Heaven interspersed with fruit and nut trees. Various herbs and vegetables border parts of her yard.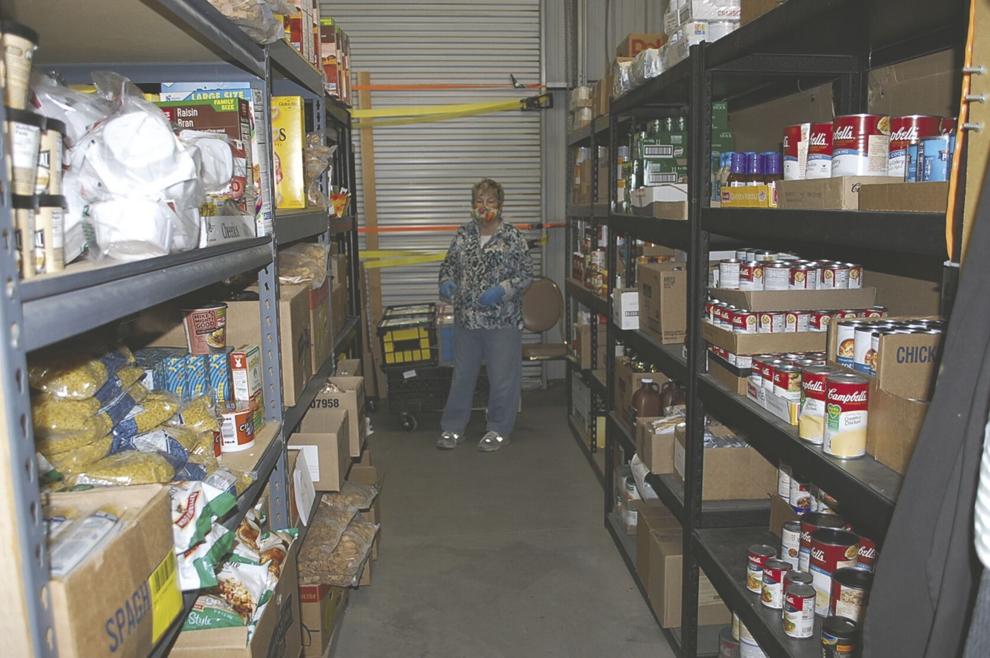 Green onions, almost unrecognizable because they are in bloom and not cropped on display on a store shelf; snow peas grace an area behind an almond tree.
A greenhouse sits on one end, a warehouse meets the top of her driveway.
Volunteers with the nonprofit Christian Feed Ministry of Cherry Valley move things around with a forklift, and volunteers quietly hustle to put together care packages, a lot of which was contributed by Feeding America and local businesses such as Green Thumb Produce in Banning.
Those in need are provided drinks, hygiene packs, spices, and whatever provisions they may specifically request.
Vouchers for Desert Thrift Store in Calimesa are also given out.
Volunteers encounter those in need and provide checklists of things they can pick from, and call a number to specify what they could benefit from most.
"We deliver their food and we ask them what they want us to pray for. And they always want prayers," says McManus, a retired real estate agent.
They likely assist nearly 500 people a month.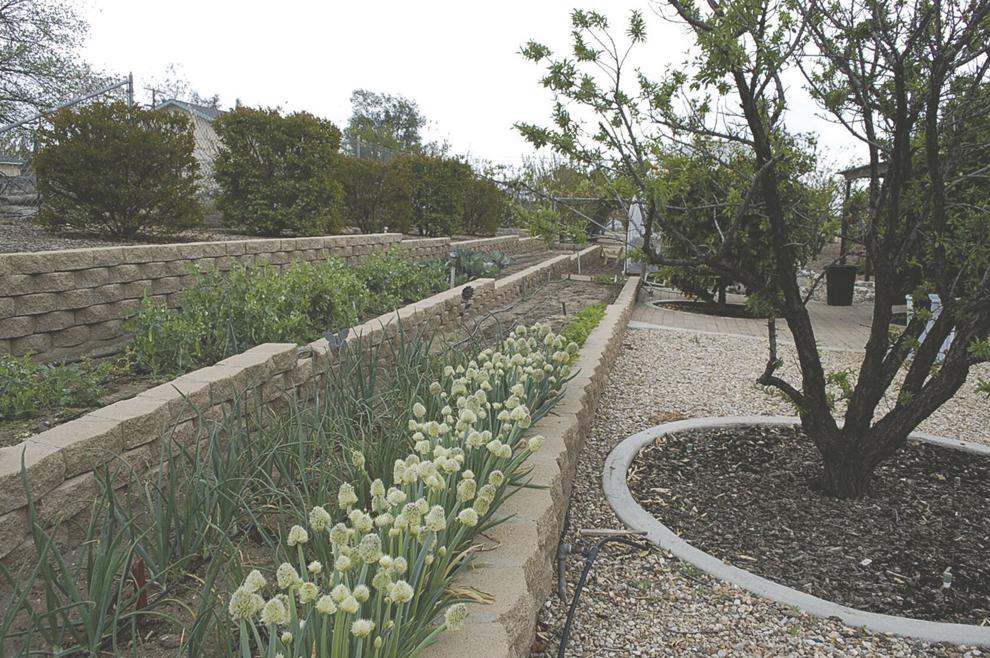 Inside the warehouse shelves store boxes and cans of perishable goods and toiletries.
Christian Feed Ministry is an outreach that began about four years ago, according to McManus, and they deliver their bounty to a location near Cavalry Chapel in Beaumont, and deliver to a few places far outside Cherry Valley, such as the YMCA at the Twentynine Palms military base.
"We don't care about status, and we don't ask where they're from," McManus says. Art Sonnier, a Seventh-day Adventist, gives McManus as hug as she passes him.
"It's a blessing that not only are you taking care of the community, it's marvelous the work Gloria does," Sonnier says.
The volunteers — McManus's "disciples" — are regular helpers, assisting a few hours each week.
Volunteer Debra Vann, for instance, is usually there four days a week, every week.
Among them, Elaine Schilling is there every Tuesday through Thursday helping compile care packages.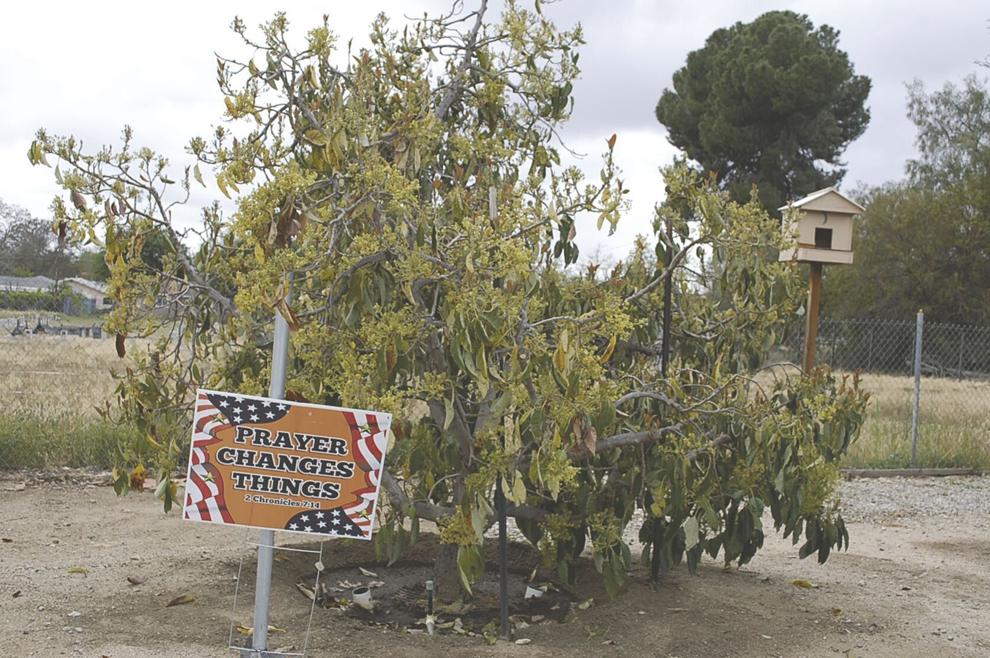 "The look of people's faces: they can't believe half of the time what they're getting, and they're so grateful," Schilling says. "God tells us to feed His people. Sometimes they're so destitute, they're so grateful," but just as importantly, "and we get to pray with them" as they receive their gifts.
Fellow volunteer Cecilia Irwin drops in every Wednesday to contribute a four-hour shift, as she has for several years now.
"I can devote myself for the homeless. My heart goes out to people without homes and without food," Irwin says. "The Lord calls us for this ministry."
If you know of someone who could benefit from the ministry's food outreach, invite them to call (951) 769-4415 Monday through Thursday to schedule an appointment.
Staff Writer David James Heiss may be reached at dheiss@recordgazette.net , and messages may be left at (951) 849-4586 x114.