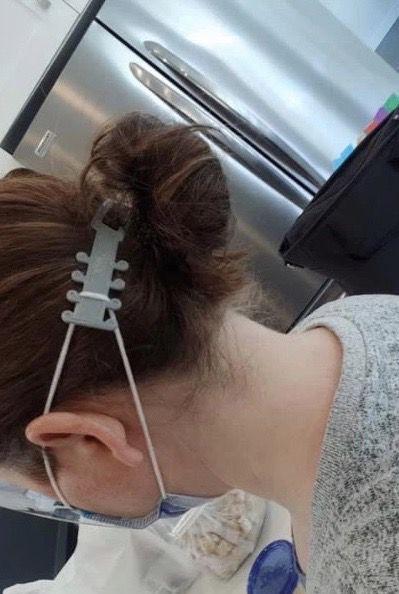 BY DAVID JAMES HEISS
Record Gazette
Even first responders can sometimes grow wary of discomfort from wearing face masks. The novel straps being incorporated into the masks that are made by staff of the Boys & Girls Club of the San Gorgonio Pass hug the back of a person's head, rather than digging in behind the ears.
The Boys & Girls Club reached out to police departments in Banning and Beaumont, as well as health workers at San Gorgonio Memorial Hospital, inviting them to try their prototypes.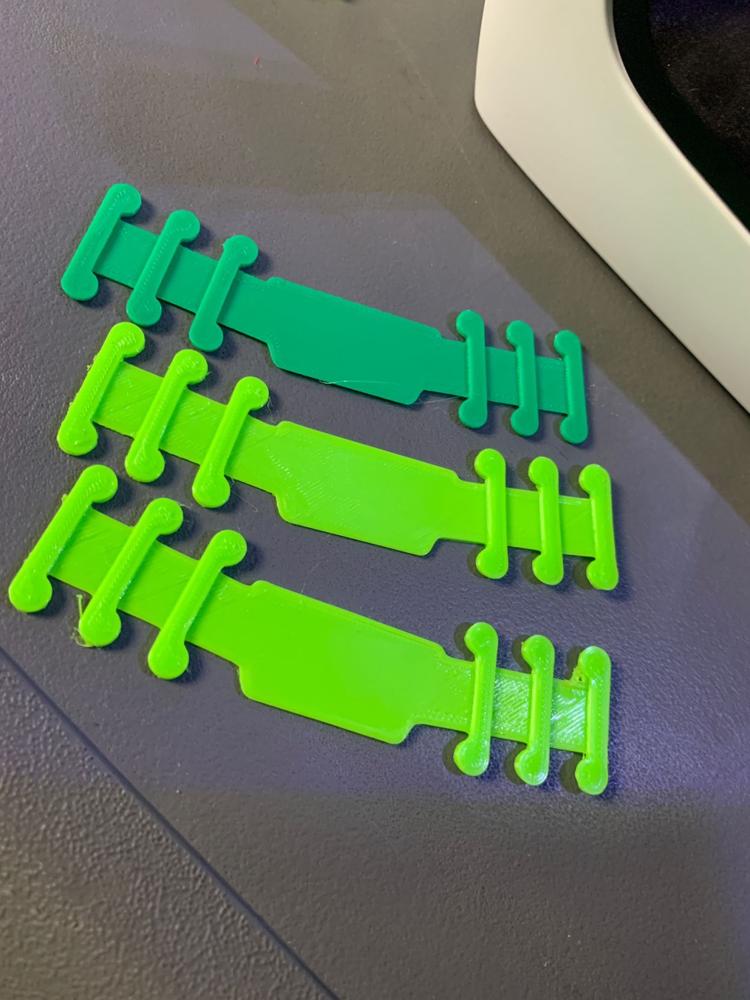 "We tried them and the staff loved the comfort," says Tracie Hudson, director of nursing resources and cardiopulmonary services at the hospital. "They produced enough for us to supply everyone who would like one — there has not been a need to prioritize who uses them" because the Boys & Girls Club provided so many.
Hudson explains that the straps "alleviate the pressure on the back of the ears," which is significant "when you have masks on all day, or are often changing them throughout your shift.
"Healthcare workers are used to wearing personal protective equipment, but not necessarily for the entirety of their shift and continuing on after you leave work" as public health orders mandate, "So anything to give comfort and alleviate the pressure on our skin is welcomed," Hudson said.
The Boys & Girls Club has three 3D printers, funded by grants from the Laura May Stewart Foundation and Southern California Edison.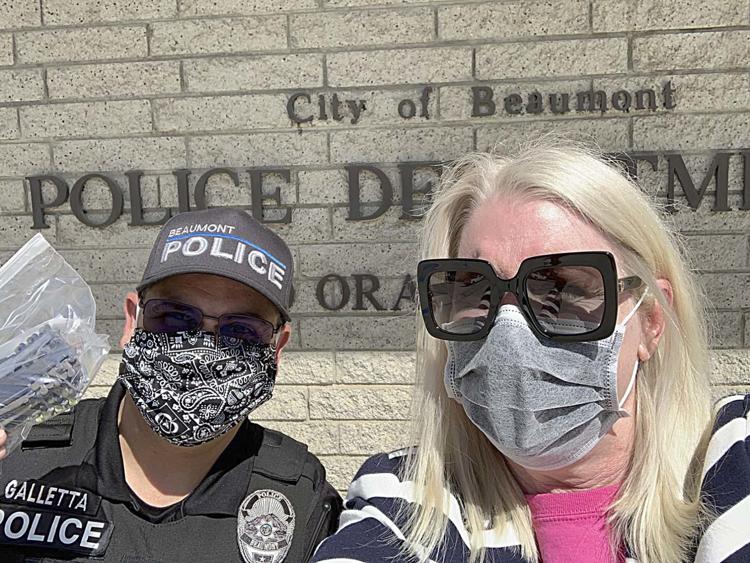 Two of the printers can churn out a strap in 35 minutes, and one printer is able to print three at a time, but runs slower, and produces about the same number as the other two within the same amount of time.
A social media post of a boy in Canada making the same kind of straps inspired the Boys & Girls Club to emulate his success.
The club's youth development professional Jonathan Stanley found the instructions online and programmed the printers, which have been operated by club CEO Amy Herr at her home. Her says that a strap costs roughly a dollar each to produce.
"They are affordable to make. They're just laborious," Herr said.
She jokes "The technology is way over my head, but I guess I'm fairly proficient at peeling them off the tray that they print on, and pressing the start button for the next one.
Oh, and I even know how to change the filament for different colors, which is no big deal at all."
Between the police departments and the hospital, the Boys & Girls Club of the San Gorgonio Pass has donated 225 face mask straps.