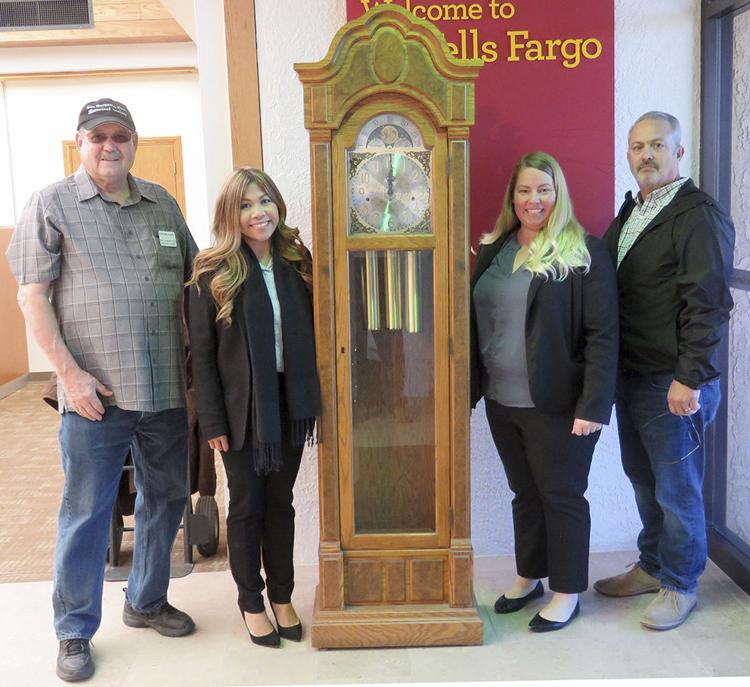 On Dec. 31, the Beaumont Wells Fargo branch donated an antique clock and a handful of large framed pictures of Beaumont from the early 1900s to the San Gorgonio Pass Historical Society (SGPHS).
SGPHS's president Sean Balingit and board member John McLaughlin came to receive the items.
Wells Fargo branch manager Catherine Ramos was excited that the items were finding a great home.
"My heart is filled with so much excitement," Ramos said.
"It's amazing.
"I'm glad that the society is willing to take them and find them a new home for all to enjoy."
The branch was remodeling, and it was discovered that there was a collection of Beaumont's history in the building.
"We wanted to keep the memorabilia in the city, so we reached out to the San Gorgonio Pass Historical Society," Ramos said.
"The Society has amassed quite a collection of Beaumont's history, already.
"One of our personal bankers, Samantha Hoffman, thought it would be a great idea to contact the historical society.
"Sean, the president of the Society, gladly accepted our invitation to take the pieces."
"I think that the clock and framed pictures needed to be with the historical society," said Samantha Hoffman, a personal banker and resident of Beaumont.
"These are pieces of Beaumont's historical past," she said.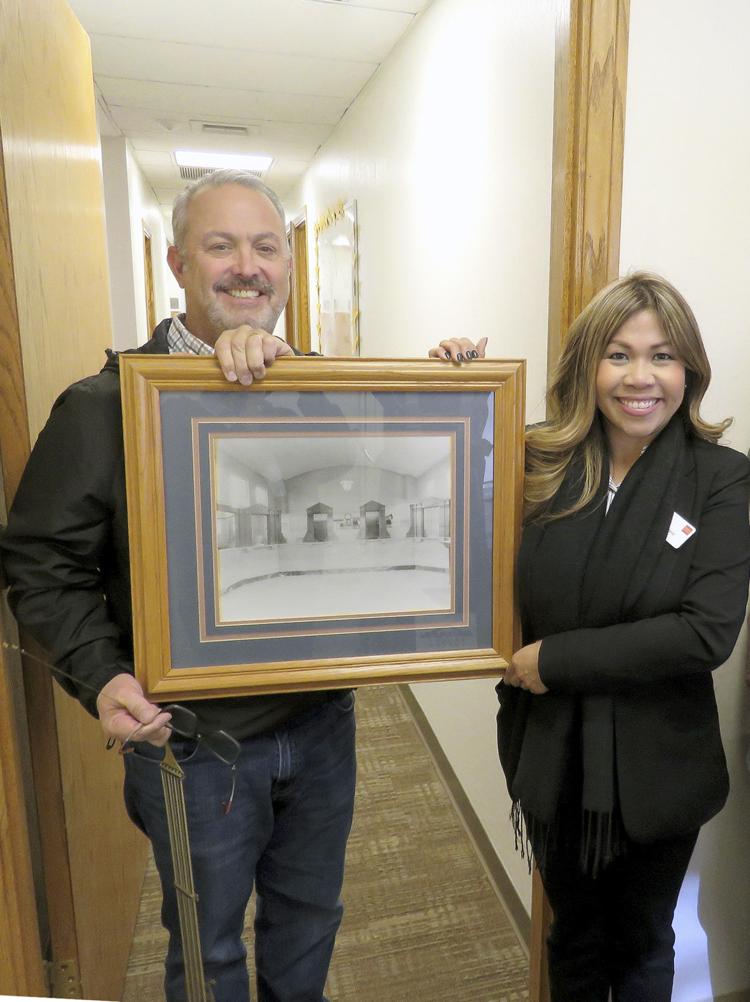 "The customers used to like to see and read the plates on the framed pictures, Hoffman said. "Now people can go the historical society's museum and see them all the time."
The antique clock was of special interest to SGPHS member McLaughlin.
The clock was made by a WWII decorated Army veteran Fred Hicks, according to McLaughlin.
Hicks was McLaughlin's mother's brother.
"Fred Hicks was the first president of the San Gorgonio Pass Historical Society, in 1989," McLaughlin said.
According to McLaughlin, Hicks was raised in Banning and graduated from Banning High School.
After the war, Hicks was immersed in the community as a member of several civic and municipal boards.
Hicks tinkered in clock making, and the clock being donated by the bank was built by Hicks.
"My uncle enjoyed the community of Beaumont and Banning. He was very involved with what was happening in the area," Hicks said.
"I'm glad the Historical Society is able to get one of his hand-crafted clocks. It means a lot to me personally."
Balingit was very happy with the acquisition of the artifacts.
"Getting the clock and the pictures is a benefit to the museum and the community," Balingit said. "The clock is in mint condition."
"We, at the Society, are very, very thankful that Catherine and Wells Fargo reached out to us to see if we were interested in these items.
"Now we have more of Beaumont's history on display at our museum, at the Women's Club on 6th Street."