On Monday morning, when most people are enjoying a day off from work or school, a small group of individuals were gathering at the Civic Center, in Beaumont.
Public information officer Ashley Starr was bustling about, getting ready for the city's Veteran's Day event.
"This is the second year that we've held this event," Starr said.
"The city council wanted to start hosting more community events.
"We thought Veteran's Day would be a great time to reach out and connect with our veterans and the community.
"This is a great way to thank all of the women and men that serve in the United States Armed Forces.
Starr was expecting about 120 people to attend the event, as they had last year.
Senator Mike Morrell, Paul St. Martin, a member of the planning commission in Beaumont, VFW 233 Commander Jim Lilibridge, District 3, Supervisor Jeff Hewitt and Mayor Julio Martinez II all spoke during the celebration.
Inland Sound, a men's a cappella group, impressed the attendees with their wonderful voices, singing patriotic songs.
Students from Beaumont City Camp painted river rocks in a red, white and blue motif. Some had stars and stripes. Others had patriotic sayings.
The colors were presented by Beaumont High School AF ROTC.
Beaumont High School was well represented.
They sent their royal court of princesses and a queen; Kayla Rhodes, Elizabeth Averette and Alivia Slaughter.
Gaylord Spence, a baritone for the Inland Sound and a resident of Sun Lakes, felt happy to be singing at the event.
"This is an expression of joy and participation," Spence said.
"Singing patriotic songs and celebrating our veterans is a great thing.
"We sang at Flabob Airport, at another Veteran's Day event.
"There was a group of people of different ages.
"We first started singing in front of a group of 10 people. Before you knew it, we had about 110 people watching, listening and singing."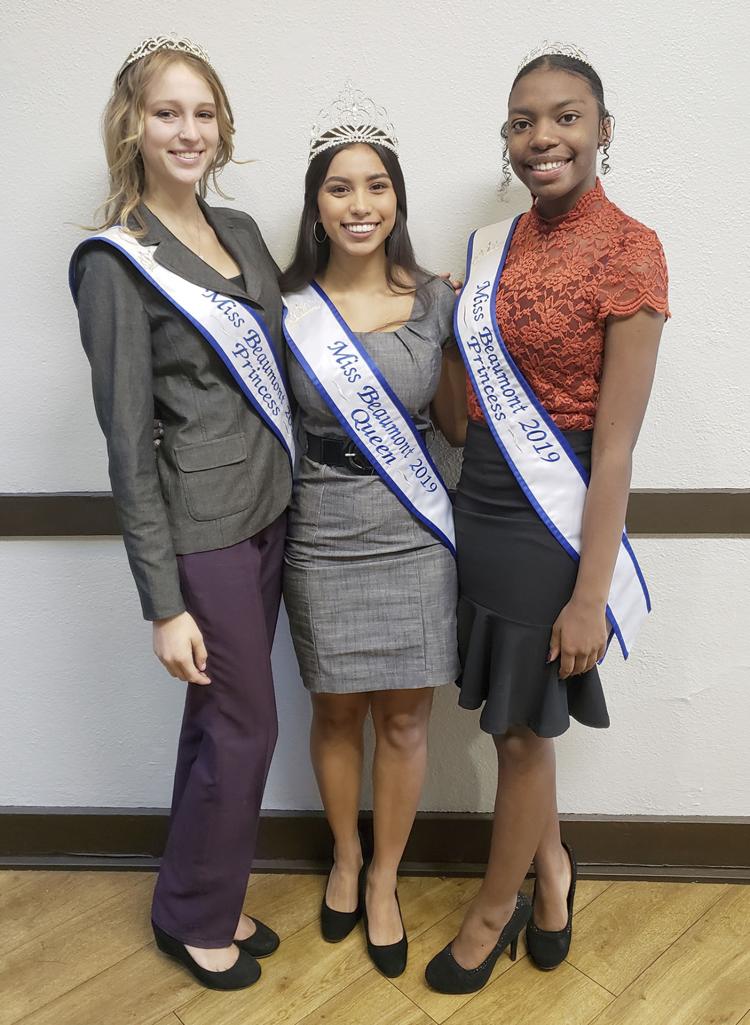 At one point in the celebration, Lilibridge asked the veterans that were present to stand and be recognized.
They were received with a loud round of applause.
There were approximately two dozen veterans in attendance.
At the conclusion of Senator's Morrell speech, he said, "We owe a lot to our military. Thank you for your service, and God bless America."
Mayor Martinez referred to the veterans as national heroes.
"We owe you for our freedom and our safety," Martinez said.
"You absolutely deserve respect and recognition, every minute, every day, every year.
"As the Mayor of Beaumont, I want to thank you for your service, and as a member of a free and democratic nation, I thank you for your service."
Martinez, himself, comes from a host of veterans.
His grandfather served in the Army, in WWII.
His father-in-law had served in the Korean conflict.
Lastly, his father was a member of Army in Vietnam.
Martinez said, "I have been brought up to respect your service and sacrifice."
As the event ended, flags that represented all the U.S. Armed Forces and P.O.W.s flew in the breeze, in front of the Civic Center.