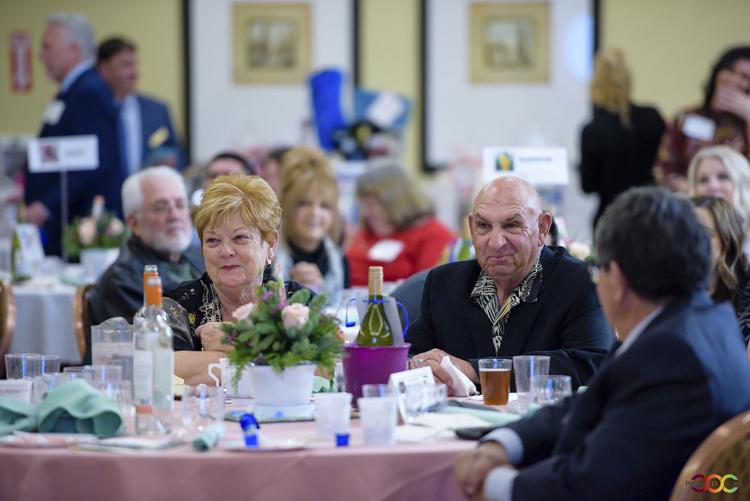 Centerpieces of daffodils, poppies, zinnia and gladiolus highlighted part of Jim and Linda Andersen's contribution to the San Gorgonio Pass at the Beaumont Chamber of Commerce dinner and installation of officers Jan. 30 at Four Seasons Lodge in Beaumont.
The Andersens have owned Cherry Valley Nursery for 35 years and have made a lot of friends through their business in Cherry Valley.
They were honored as the Citizens of the Year at the annual dinner, which was attended by 215 people this year.
The evening featured a silent auction of gift baskets from individuals and area businesses and dinner catered by Johnny Russo's Italian Restaurant.
Guests chose between lasagna and chicken, complemented by salad, roasted vegetables and garlic bread.
Wine also was a favorite feature at the dinner, which lasted about three hours.
Photos of the Andersens were displayed on a TV screen throughout the evening.
They met in ninth grade and will celebrate their 53rd wedding anniversary this year.
Jim was in the military for four years, including serving in Vietnam.
He also worked in construction to help pay for the nursery, which was later joined by their daughters Tammy and Donna.
Linda Andersen worked in insurance and Mrs. Knotts Chicken Restaurant before she and Jim moved to the Pass area.
They have built a business that has 23 employees and a steady base of loyal customers.
Kathy Wagner has known the Andersens for 39 years.
Her sons, Ken and Stephen, went to school with their daughters.
Wagner said she met Linda Andersen through Bible Study.
They have continued the friendship with Bunco, lunch and birthday celebrations.
"They're very giving people, very community-oriented," she said.
Pastor Marc Stamper of Freedom in Christ Church in Beaumont has known the Andersens for 30 years.
Stamper said he met Jim when the pastor needed concrete for the softball dugouts he was building at Beaumont High School.
From there, they built up a friendship that included their wives Linda and Brenda Stamper.
"They started attending our church," Marc Stamper said.
Lynn Baldi, who nominated the couple, introduced the Andersens through their story
"The Andersens, as a whole, know the story of hard work," Baldi shared.
They also know about giving to their community.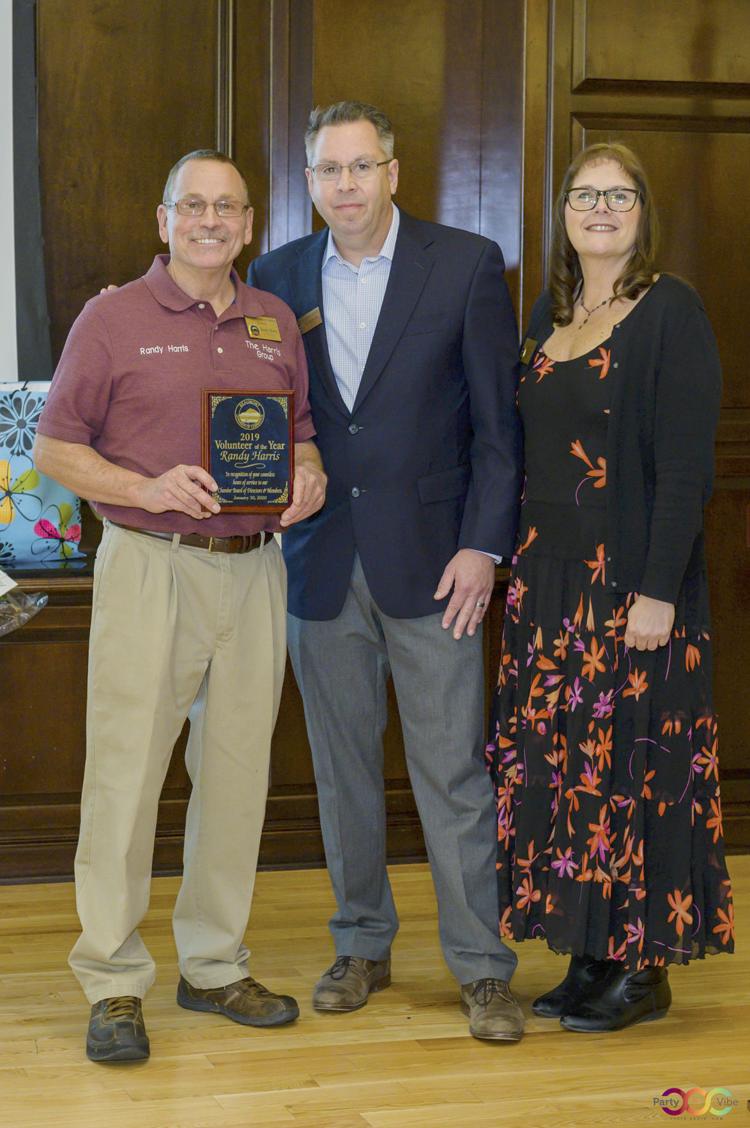 A woman remembered how her family did not have a Christmas tree one year and Jim Andersen gave them one.
"He didn't remember that," Baldi said.
She said they do not go around seeking praise for their contributions to others.
"They are very humble about their generosity," Baldi said.
Jim Andersen told the audience of family and friends that the evening was unbelievable, that he and his family have been blessed with their business and the people they have met and become friends with over the years.
He said that, looking at the snow-covered mountains from his nursery and could not imagine any place he would rather be than in Beaumont/Cherry Valley.
Linda thanked their daughters for working with them at the business, for their son-in-law, who helps with friends' cars after work.
Steven Leach gave the chamber's Volunteer of the Year award to his friend, Randy Harris. "He's always stepped up. He's always showed up at events," Leach said.
Chamber ambassadors were honored, including Steve Leach, Kathy Conway and Cesar and Danielle Maruffo, of Maruffo Realtors
Staff members who were honored were: Susan Aguilar-Martinez, Cathy Hlebasko, Linda Shinkle, Krystal Leeper, Carol Collin and Bette Rader.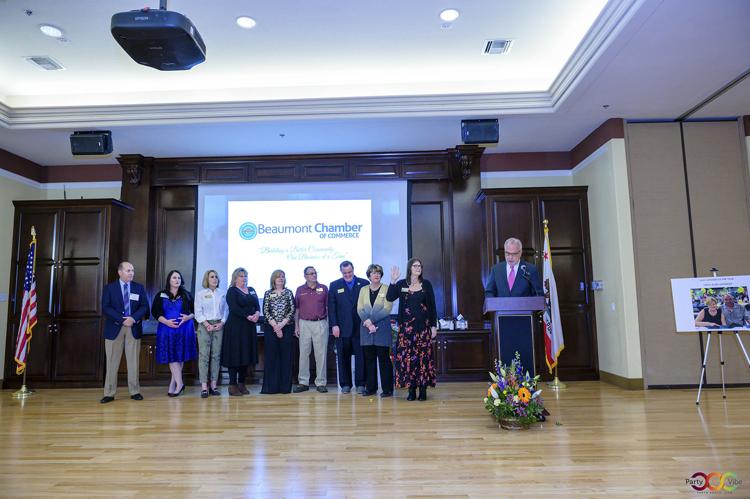 Outgoing board of directors are: Tammy Carter, Lynn Baldi, Sandy DeLeon, Julia Cloninger, Brian Sylva, Robin Knight, Jim Walling, Kimberly Starrs, Randy Harris, David Johnston, Aileen Flores, and Allison Peyton.
The 2020 board is the same.
The chamber is celebrating its 66th year in Beaumont. Calls and visits to the chamber are between 100 to 300 a month.
Staff writer Julie Farren may be reached at jfarren@recordgazette.net or by calling (951) 849-4586 x119.