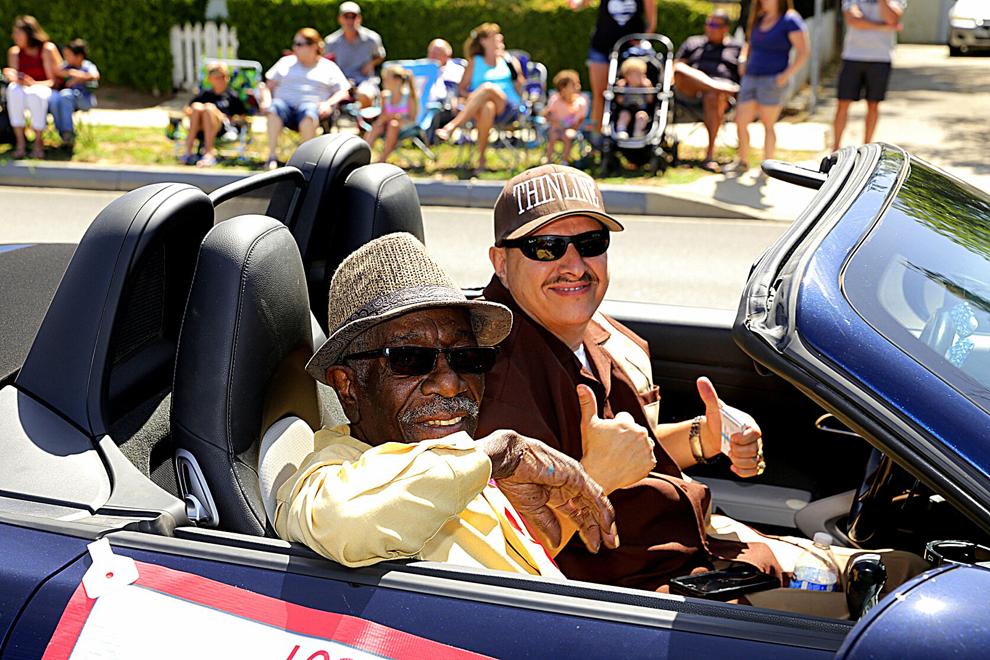 BY PAUL PRADO
For the Record Gazette
The 102nd annual Beaumont Cherry Festival was back in full force, now that restrictions for open space activities have been lifted, with four days of entertainment, fun and food at Stewart Park June 2-5.
The multi-day celebration included live entertainment with purchase of admission, rides, a tasty selection of foods, vendor booths, games and a beer garden.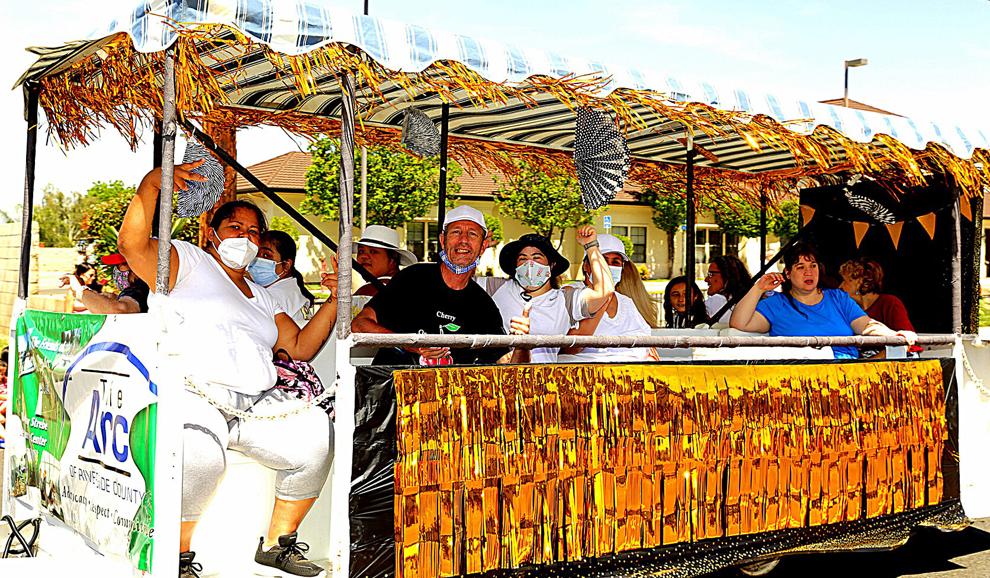 Attendees were treated to a diverse line-up of performing acts, from a magician, to soul, Latin and rock bands and the legendary performer Brenton Wood.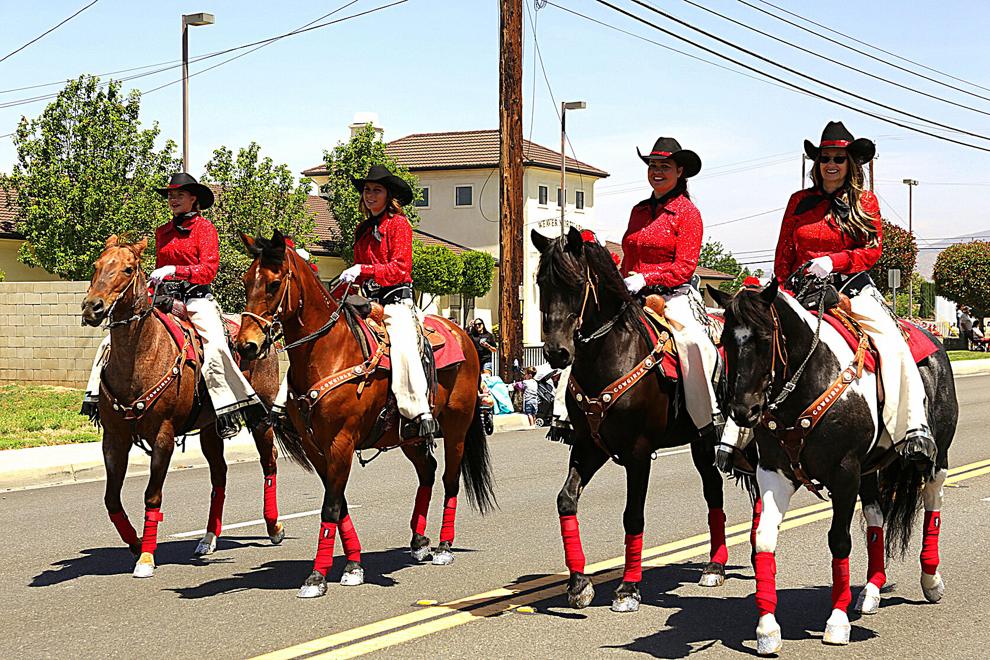 The winner of the festival's first Battle of the Bands was Oddity. The rock group performed a mixture of original compositions and covers.
Melanie Reynolds, bassist and lead singer for Oddity, said that the band was excited to be performing at the Cherry Festival.
"It wasn't like a traditional Battle of the Bands," said Reynolds. "We had to mail a video of one song during a live video performance. Later, they emailed us and told us that we won the contest. I was pretty surprised.
"We haven't won anything before."
Reynolds said that her uncle told her about the contest and suggested that the band enter.
"I think the crowd enjoyed us," said Reynolds. "We got a lot of new followers during the festival. It seemed like everyone liked our music."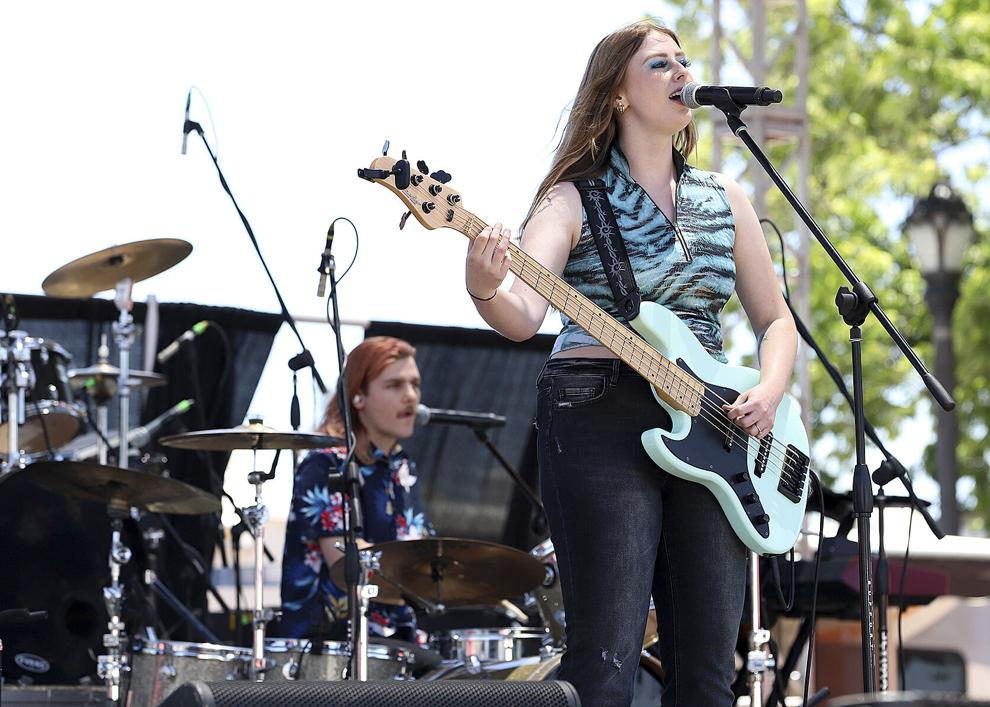 The Cherry Festival was the band's first festival performance.
"It was a really cool experience," Reynolds said. "It's totally cool playing with an excellent sound system."
Buzz Dopf, the president of the Cherry Festival, was very happy with the turnout for the event.
"So far, the festival has been going great," said Dopf. "We've had good crowds on Thursday and Friday night. Everyone is having a lot of fun."
After the two-year absence, Dopf felt that the festival was what the community needed.
"I think that everyone wanted to get out and do something," said Dopf. "Thursday night, when we opened the doors, they were ready to come in. It was the biggest Thursday night that we've ever had."
Dopf has been in charge of the festival for 33 years, and this year will be his last.
"We've been gone for two years, and now we are two years older," said Dopf with a laugh. "This is getting harder."
Dopf commented that the Cherry Festival contributes funds for scholarships.
"We pay community groups to do the parking," said Dopf. "We work with other non-profit groups to work the gates.
"The Cherry Festival Association pays for the entire Cherry Festival Parade.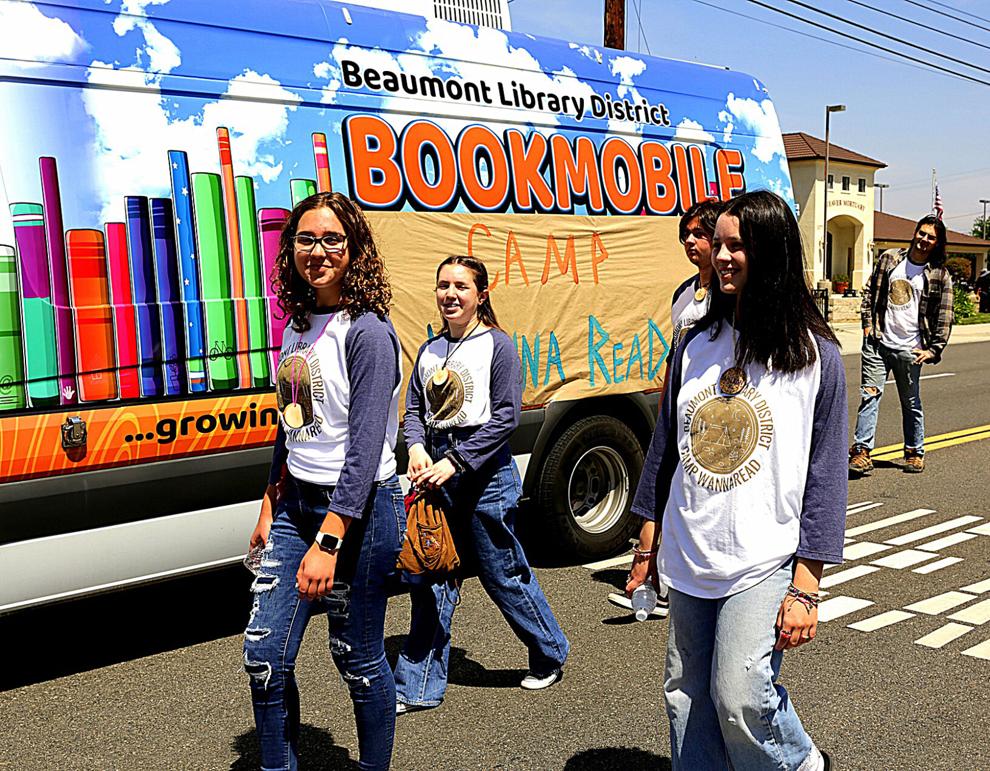 "It costs a lot of money to run the Cherry Festival, and we do our best to give back to the community we serve through scholarships and working with service clubs."
This year, the Nava Sausage Company brought in cherry-infused sausages to sell.
Alexis Nava, the owner of the company, thought the cherry sausage would be a delicious addition to try.
"This cherry sausage was especially made for Beaumont residents and the festival," said Nava. "We made it with a blend of pork, spices and infused cherries. It's really delicious."
The idea of the cherry sausage came from a family friend.
"Thursday and Friday nights were really good for us," said Nava. "There are definitely a lot of happy people here having a good time. Why not enjoy the good food, too?"
You could see the smiles on festival goers, as they went from the food vendor area to the carnival.
Trying a potato swirl on a stick was Beaumont resident Felicia Young.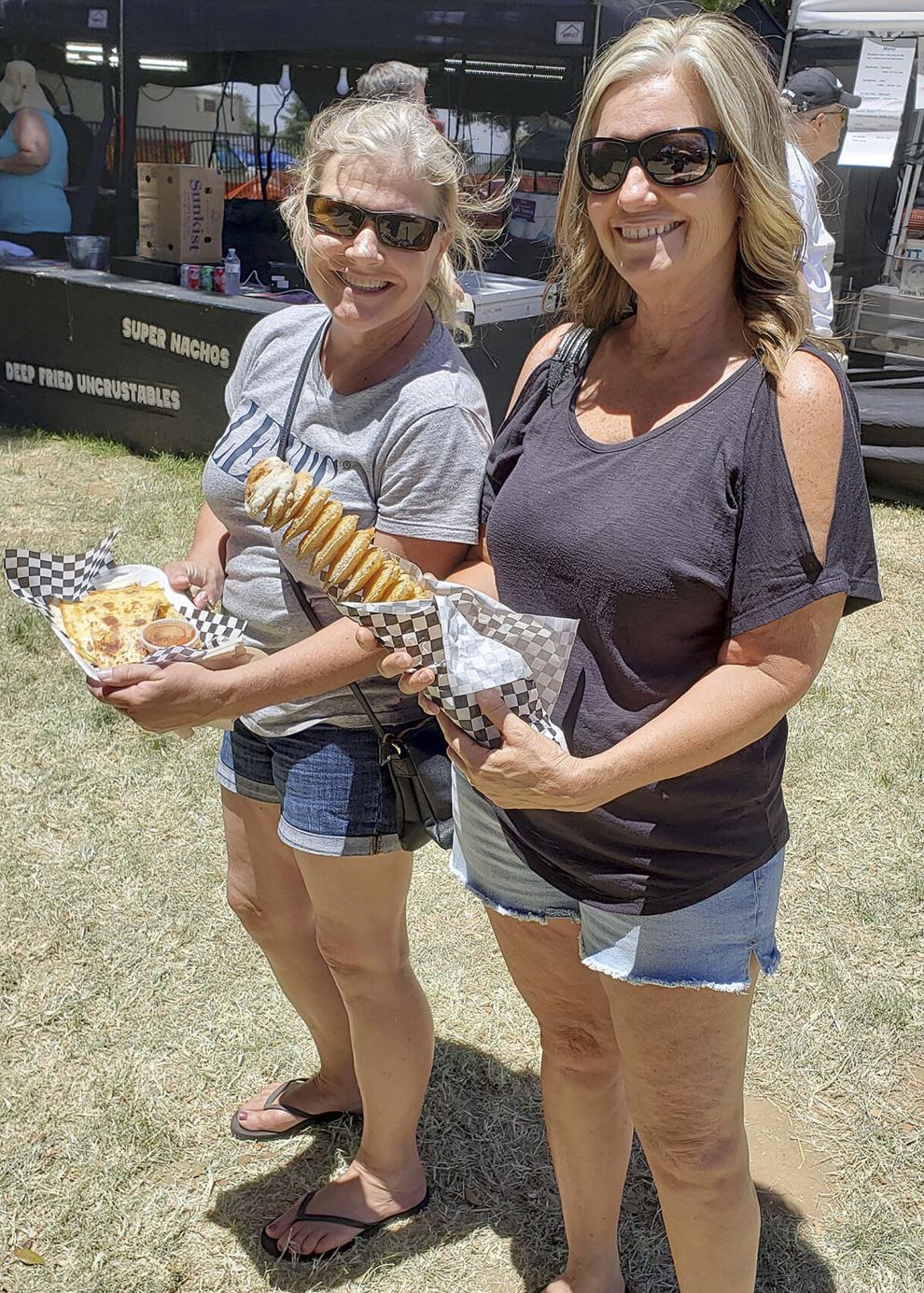 Young's friend Cheryl Rowell, who was enjoying a fresh quesadilla, said, "The festival is awesome, we've come here forever."
"The food looked really good, so I had to try it," she said. "It's exciting to be here, since we haven't had festival for a couple of years.
"I hope that this is a sign that things are coming back to normal around here. The pandemic didn't take the fun out of our community."
"I'm glad the festival is open again," said festival attendee Matthew Beard. "It's been so long since I've been here. I grew up in this area."
Beard came to enjoy a fun day with his girlfriend Emily Marzec.
Banning Boy Scout Troop 322 picked up trash at the festival.