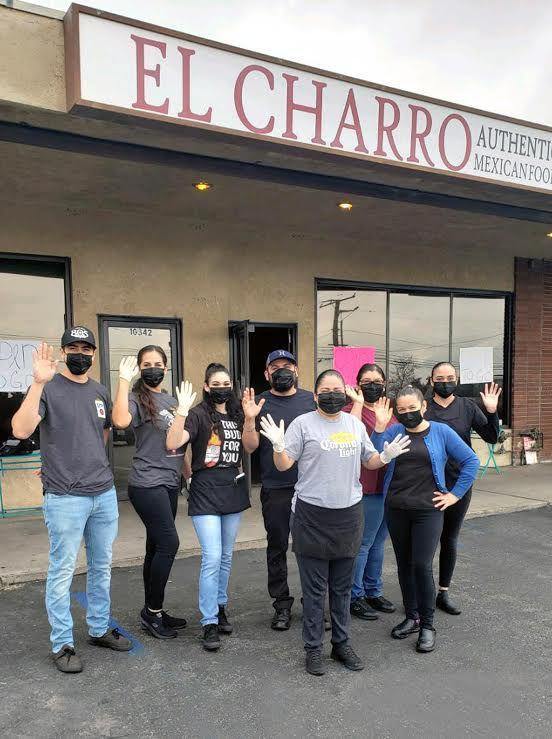 As students in the community finish their academic year at home and begin their journey with distance learning, El Charro, a Mexican restaurant in Cherry Valley, has decided to step forward and help the families of Cherry Valley and Beaumont.
Starting on Monday, April 13, El Charro will be offering a free children's bean, rice and cheese burrito and a milk to students between 11 a.m. and 1 p.m., Monday through Friday.
No other purchase is required and will run for two weeks, through April 24.
El Charro has been a fixture in Cherry Valley for almost two decades.
They offer authentic Mexican cuisine.
El Charro's Owner Lusina Gonzalez, her daughter Stephanie Arreola and her son Alfredo Arreola have grown their business with the community over the years.
"We see the residents of Cherry Valley and Beaumont as members of our family," said Stephanie. "The community has been with us for almost 20 years. Without their support, we wouldn't have remained in business for all these years."
Gonzalez echoed her daughter; "I want to extend my appreciation to our communities for dining with us when the economy was not in good shape in the early 2000s."
Gonzalez and her family are looking forward to seeing residents and talking with them when time allows — most that dine at El Charro have become friends to the employees.
"We've made so many friends over the years," said Gonzalez. Our family has seen some of our customers become graduates, parents and grandparents," said Stephanie.
El Charro has always supported first responders even before the coronavirus pandemic.
"We've offered discounts to all first responders for a long time," said Stephanie.
When first responders eat at the restaurant wearing their uniforms, they receive a discount on their meal.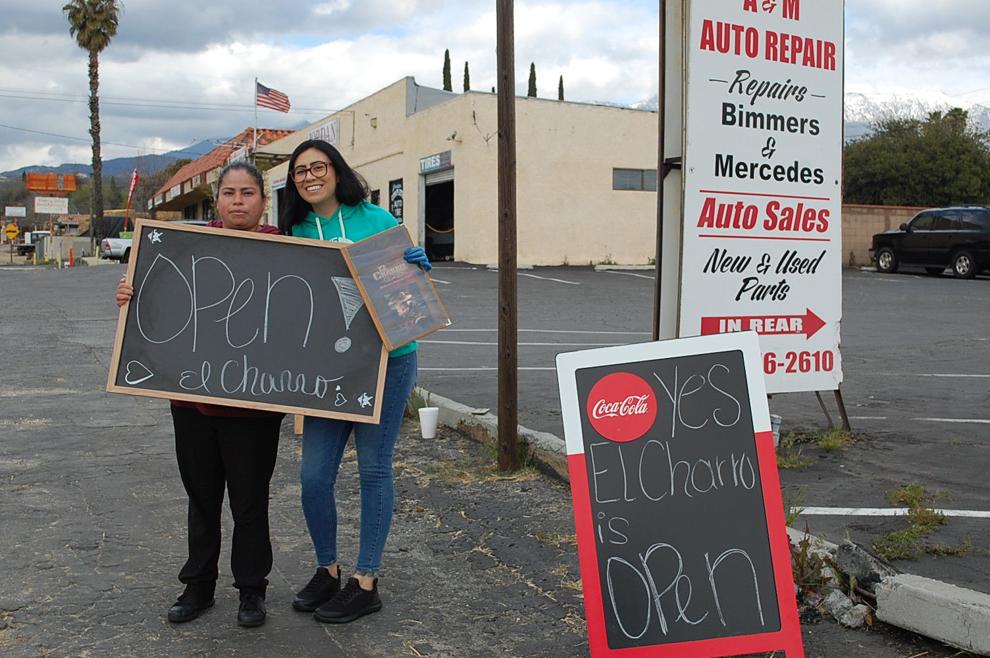 Stephanie continued, "We appreciate the service that our first responders provide to our community and this is our way of saying thank you."
Gonzalez' son was born and raised in the area.
"Cherry Valley and Beaumont have been my home my entire life," said Alfredo. "I went to Brookside Elementary, San Gorgonio Middle School and Beaumont High School. It's important for us to help the community during this time because they have helped our family become a successful business."
Regarding their charitable outreach, Alfredo said, "The children are the future of our community."
El Charro Authentic Mexican Restaurant is located at 10342 Beaumont Avenue, Cherry Valley. The restaurant is only open for take out until further notice. Their phone number is (951) 769-8552.