For nearly eight years Banning got to boast that it had the "World's Largest Museum of Pinball" housed at the former Deutsch Co. campus on South Hathaway Street.
Now that moniker is moving to Palm Springs to the former Desert Sun building, across the street from the Palm Springs Air Museum.
At the Palm Springs Planning Commission's April 14 virtual meeting, the commissioners unanimously approved its welcome to Jonathan Weeks, the son of the museum's owner.
A couple of people addressed the museum's interest in Palm Springs during the commission's public comment period.
Greg Roberts, representing a homeowners association, urged the pending museum to avoid noise during its events, recommending that the planning commission prohibit the amplification of music during any events held outdoors, and requested that the commission would take into consideration the increased traffic that will be added.
Another resident who claimed to be a regular visitor to the museum in Banning expressed excitement to hear that it was relocating to "his own backyard."
The Museum of Pinball's events in Banning usually have hosted music entertainment or DJs.
Once it opens, the museum would have regular business hours between 11 a.m.-8 p.m., and would host special events.
The museum's location in Banning does not offer regular hours.
In Palm Springs, the Museum of Pinball anticipates working with nearly 60 volunteers in a 77,000 square-foot interior, compared to its current capacity of 44,000 square feet.
It was not clear as to when the museum would move its 1,900 or so pinball and arcade games to Palm Springs.
Commissioners were not concerned that the displaying of pinball machines would likely adversely impact other businesses or residences within the general vicinity, and did not feel that noise would be a significant issue.
Commissioner Paul Lewin questioned the staff report claiming that "The proposed use is most closely similar to a governmental facility or a business, professional, or research office use" that the district the building sits in is zoned for, considering that the museum is listed as a nonprofit.
The staff report noted that museums were not technically zoned for the industrial property, but were not restricted there, either.
Assistant Director of Planning David Newell explained that it would be more than a strip mall-style arcade, in that it would be a venue that would promote the history of pinball, with "a vast array of different pinball machines."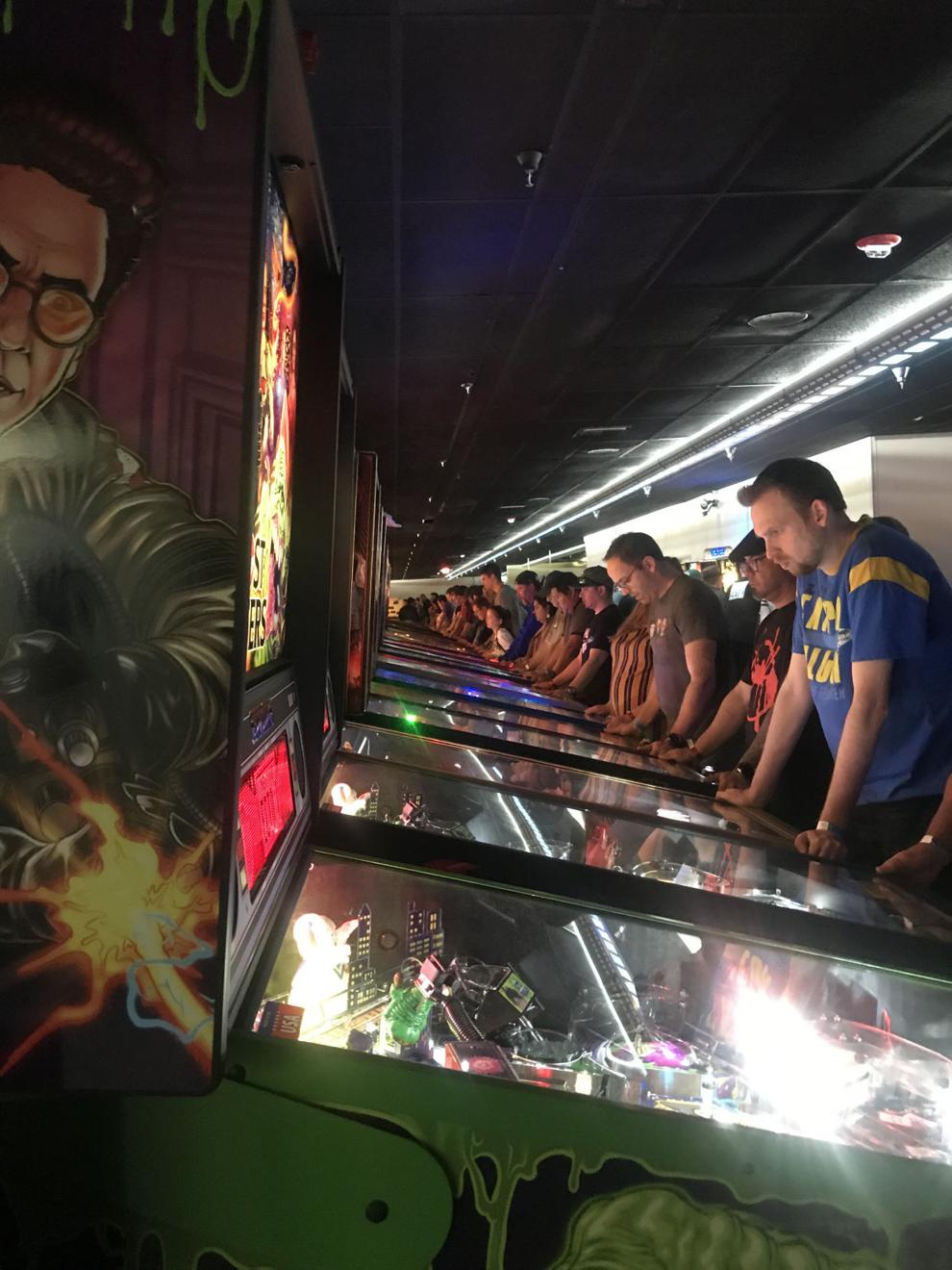 Commisioner Maria Song wanted to know if the museum needed special permits to host events after the posted hours.
"Not necessarily," Newell told her. "Just like any other office use, it would just have to comply with the city's ordinances and regulations" in regards to noise and any other impacts. "If they were trying to have an event outdoors or in the parking lot," those would require separate land use permits that the planning commission would have to review and approve.
Commission Chairwoman Kathy Weremiuk wanted to make sure the commission addressed a need for adequate parking and revised landscape use. "I am excited about the museum," but wanted to know — considering Gene Autry Trail is a CalTrans-maintained road — how pedestrian safety can be addressed.
She was informed that crosswalks and potential traffic lights would have to be addressed through that entity, though the city would work with CalTrans on those matters.
Jonathan Weeks, a museum representative who is a Palm Springs resident, explained to the commission that, similar to how the museum currently operates, no loose change will be carried around: visitors pay an admission fee to either come and check out the museum, or enjoy games set to "free play" for as long as they wish, depending on the type of admission or event.
Admission prices will be between $45-65, and the nonprofit museum could potentially sell annual passes.
"We're excited about the Desert Sun location of potentially being our new home," Weeks told the commission. "We're at a site in Banning that we own that is about 18 acres and 130,000 square feet of building space; however, we're in an off the beat path off the 10 freeway. It's not a tourist city. It's not Palm Springs. We know that this is where I feel the museum belongs; I think it will be a great asset to the city, and we're excited to get rolling."
He addressed a couple of concerns raised to the commission.
"Sound and privacy and peace and quiet are very important to me living here," Weeks said. "Everything will be contained inside the building. We don't foresee any use for outside event space. The building is large enough for us to have everything inside the building."
The commission approved allowing the museum to apply for a land use permit, and acknowledged that the Museum of Pinball's occupation of the former newspaper office as being consistent with the zoning allowed in that spot.
Commissioner JR Roberts told Weeks "I'm thrilled that you are bringing this to Palm Springs. This will add to our magic and give people yet another reason to come and spend more time. On a personal note, your museum has been on my bucket list for a few years. I don't know why I haven't made it to Banning, but thank you for saving me the drive. I've been really excited for you."
John Weeks, Jonathan's father, will retain ownership of the property in Banning, which is in an area that the city has rezoned for cannabis cultivation, manufacturing and testing.
Weeks could not be reached for comment for this story.
Staff Writer David James Heiss may be reached at dheiss@recordgazette.net , and messages may be left at (951) 849-4586 x114 .