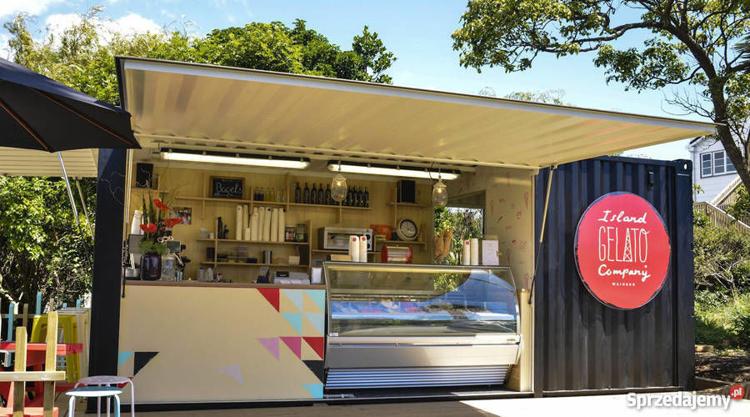 Once traffic passes the intersection of Ramsey Street and San Gorgonio Avenue in Banning, the "vibe" gets a bit lethargic, with Brew Rebellion doing its best to hold up excitement on the other side of the Oddfellows Building, long after Russo's Haven bistro and the Banning Art Gallery have closed up shop in the late afternoon.
Brew Rebellion co-owner Ed Parker is hoping the parking lot behind his business, which is fairly vacant once Lithopass closes for the day — save a couple of movie patrons out for the "late" show — could be a lot more exhilarating if he sponsors a few "microbusinesses."
The concept focuses on setting up converted shipping trailers, or their equivalents, and remodeling them to house trendy quick turnaround restaurants that would draw foot traffic to downtown and cater to pedestrians who would at some point pass Brew Rebellion's sole sign of life on that side of the street.
On the other side of the intersection the Station Taphouse pub seems to have steady business, and its owner Dave Happe (pronounced "Happy") has expressed a desire to support microbusiness in the core downtown area.
A brief item in the city council's March 13 agenda was not comprehensive to explain how such a concept would work, which worried an ever-apprehensive Mayor Pro-tem Don Peterson, wary that it would require the city to pitch in money it does not have.
Parker assured the city that he, or his business, would be the main investor for acquiring microbusinesses and leasing the parking lot property adjacent to his.
"I plan on sticking around" the city he lives in, Parker said. "The parking lot next to me attracts bums and hobos, and kids on skateboards. A temporary setup on a temporary foundation" would be more beneficial "that couldn't do anything not being done now," Parker pointed out.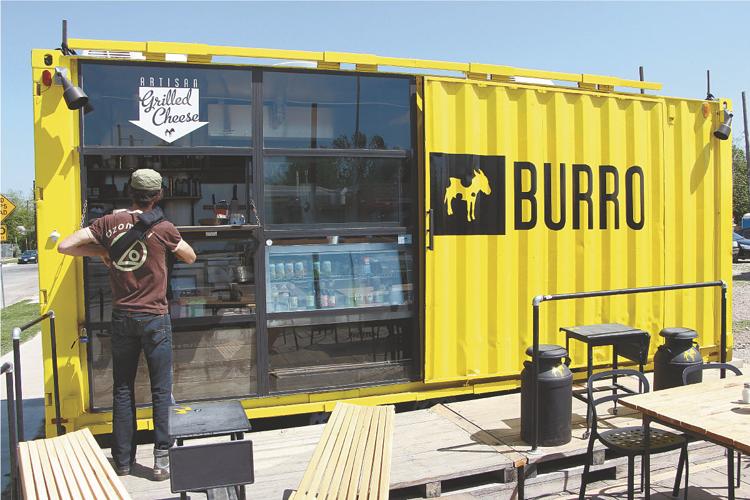 In an interview, Parker explained that it can cost upwards of $20,000-$40,000 to start a business. By providing converted trailers that have kitchen setups and leasing them for the price of competitive rent, new business owners would only have to worry about the price of getting their business licenses, permits and inventory, and paying rent, as opposed to coming up with thousands of dollars in start-up capital.
"That's a lifetime of savings," Parker said. "This would eliminate a huge obstacle for those who wish to participate in entrepreneurship in Banning."
Parker told the council he would seek investors to improve the land in order to "partner with the city I live in, to develop activity downtown. People can't start businesses here because it's too expensive."
If he, and vicariously the city, can pull off such a move, "I can envision a farmer's market or Downtown Disney-type-of-scene," Parker said. "I can only start if you believe it can work."
Peterson said, "I don't know that I can," a perspective pent up from owning a vacant commercial building along Ramsey Street for years.
Councilwoman Daniela Andrade said, "It's a first step in keeping business from leaving, and making it more attractive for business."
Economic Development Director Ted Shove said "There's value in targeting residents who can't get startup capital" and giving them a hand up in starting a business in Banning.
He referred to a similar outdoor food court situation in Long Beach where storage facilities that have been converted through shared costs between the city and business community have offered an "aesthetic appeal and natural security."
Station Taphouse owner Happe said in an interview, "I'm in complete support of this: it brings redevelopment to downtown, and part of making revitalization is to accommodate startups and microbusinesses," Happe says. "The recommendation is to develop the parking lot area south of Brew Rebellion. If you build it, they will come," he says. "It's part of an overall plan to draw everyone who passes through the Pass area and let them realize that Banning is a destination."
Economic director Shove told the council that his department should be able to draw up a more conclusive plan for future council approval by late spring.
Staff Writer David James Heiss may be reached at dheiss@recordgazette.net , or by calling (951) 849-4586 x117.