Disa Kovach took her first soap making class in February through The Eclectic Soul, a private firm in Highland.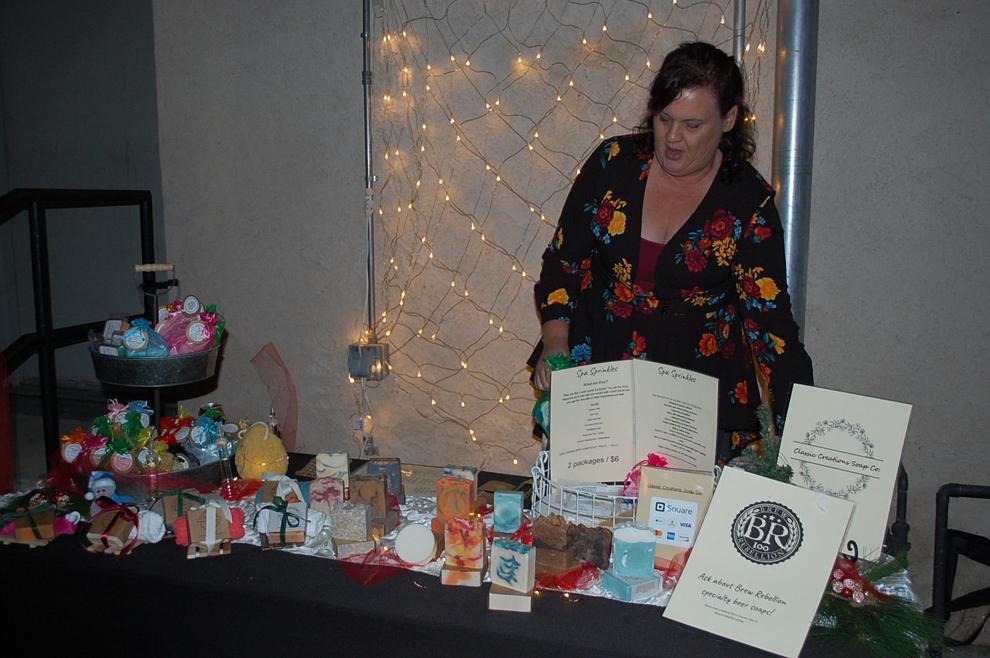 When she discovered she could make natural soaps, she immediately thought of her husband.
"He loves to take baths," she admits, but most commercial soap irritates his skin: most soaps he has to use have no chemicals or fragrances.
She now knows how to make soaps for every skin type there is, and she makes them with natural and organic ingredients, with names such as Lemon Verbena, Ocean Flowers, and, for one of her more recent creations, Neopolitan Ice Cream IPA — the latter of which is made with Brew Rebellion's IPA in lieu of water (and sold exclusively through Brew Rebellion in Banning).
Kovach is a Navy veteran with a bachelor of arts degree in liberal arts and education from San Diego State University.
She is a former special ed teacher who now focuses on her Etsy-based business, which she enjoys because she can make everything out of her home in the company of her four kids (two of whom still live at home), three cats and two dogs, and her husband, who owns his own business selling fossils through Dave's Shark Shop, an online business who, like Classic Creations Soap Co., appears at market nights such as the one in Banning coming up on Dec. 20.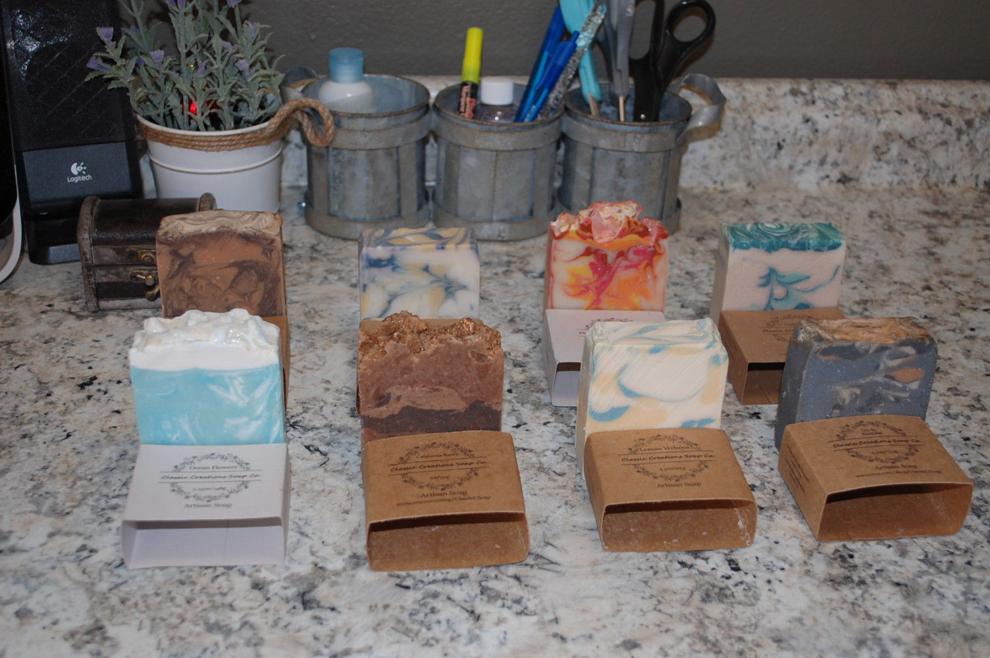 After watching one of her daughters market products through a pyramid-based company, "I figured I could cater those products to have natural ingredients with no chemicals, that someone like my husband, who has skin allergies, could use."
And so Classic Creations Soap Co. was born at their home in Beaumont on Willmont Parkway.
"I can cater to oily skin or any skin type," Kovach says.
Her products smell wonderful and look like bark candy — so much so that "My daughter's 1 year-old took a bite" out of a one of her bars of soap, "So we knew it wasn't harmful."
(He simply spat it out).
Kovach says that exactly how a bar of soap's design will turn out is always a surprise: the marbleized designs and swirls are at the mercy of how the soap sets.
"You can plan for a pattern, but you never know what you're going to get until you cut the mold. I enjoy it: it's art and science all in one."
The process can take a few hours or more, based on the design of the soap, and it can be a couple of days usually before soaps can be unmolded, and nearly six weeks before it can be cured, dried and hard enough to sell.
"If I want to sell something Valentine's Day-themed, I need to start making those now," she explains.
Her soaps tend to be used up quickly, and do not last as long as commercial soaps, because they do not contain the chemicals that enable the brand names to last so long.
At Market Night, visitors can expect to pay $8 for most of her all-natural, organic handmade bars of soap.
E-mail business profile submissions to editor@recordgazette.net. The Record Gazette reserves the right to determine which profiles are published. All submissions are subject to editing. For information, contact David Heiss at (951) 849-4586, ext. 114, or e-mail dheiss@recordgazette.net.
Established 2018
Owner:
Disa Kovich
Location: Beaumont
Number of employees: 1
Contact: (951) 229-5598, or classiccreationsoap@gmail.com
Website: www.etsy.com/shop/classicCsoap