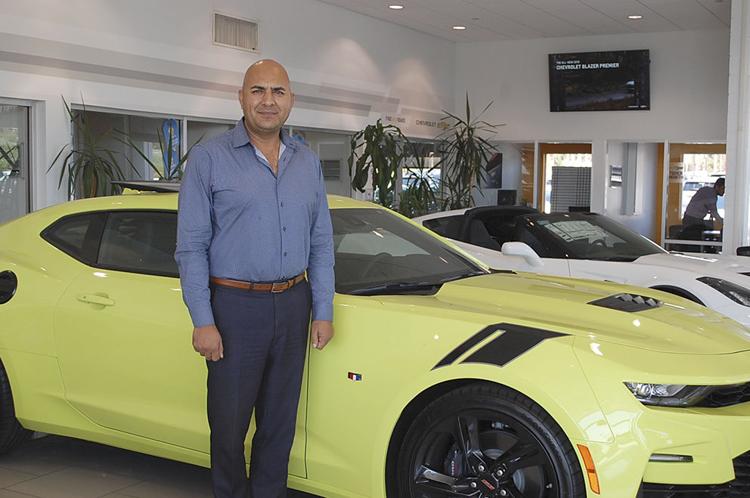 Just a few years after buying Diamond Hills Chevrolet Buick GMC in Banning, owner Alam Khan closed a deal to buy the former Crest Chevrolet in San Bernardino at the end of August.
The venue is slightly larger: 14 acres with nearly 90 employees at the new location at 909 W. 21st St. in San Bernardino, while the original Diamond Hills in Banning encompasses roughly 11 acres and has just under 70 employees.
GM Financial suggested the possible sale of Crest Chevrolet to Khan.
Khan declined to disclose the terms of the sale, hinting that with the backing of GM Financial credit, the inventory alone in San Bernardino was worth at least $15 million.
Instead, he preferred to discuss his investment at what he hails as the flagship location in Banning, where his "home office is."
The expansion to San Bernardino is not Khan's first foray into establishing an auto group.
He previously owned a group of stores in the San Francisco area before closing down in 2013 so the property could make way for an apartment building.
He bought the store in Banning in November 2015 after eight months of working on the acquisition.
He closed the deal on Crest Chevrolet on Aug. 27.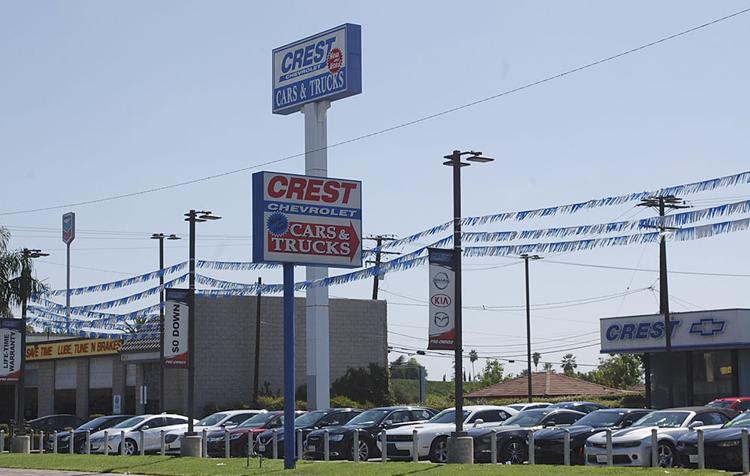 "If you have contiguous markets, you can share resources," which General Motors encourages, Khan explains. "If you have a couple hundred cars at this dealership and a couple hundred at that one, you suddenly have double the number of cars to choose from."
And, the two can share technicians, or have an expanded assortment of parts that can be raced back and forth for efficient repairs.
"It helps us build strength in Banning," Khan says, noting that the San Bernardino location, which he believes has been around since the 1970s, "has a large parts department."
Crest Chevrolet had been on the market for nearly two years before GM recommended Khan to consider acquiring it, after a couple of other potential buyers fell through, he says.
The umbrella company will be called Diamond Motor Group, and will have a "common landing site" that allows the consumer to decide which location is more convenient, and enables the company to consolidate its market.
"My personal focus will always be Banning," Khan insists. "They're one of the best communities and have been so supportive. I'm very proud and honored to be in Banning, where my personal office is."
Khan claims to have rescued Diamond Hills in Banning from potential closure, as it was on the list of dealerships to be dissolved by GM, he says.
GM insisted that they acquire the meridian of land across the street from the dealership, clean it up, and upgrade Diamond Hills to make it conform to a design of what a GM dealership should look like, Khan says.
And, their inventory needed to be visible from the freeway, since the dealership is not along the freeway.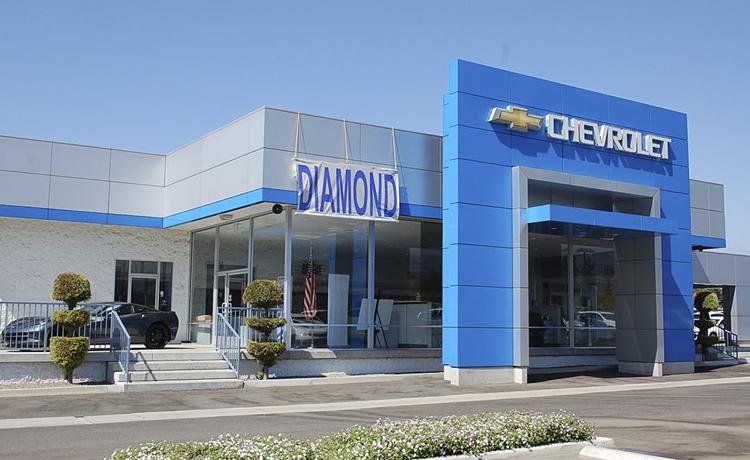 When Caltrans insisted that only the city could make the landscaping improvements, since the agency would only allow the city to have such a permit, Diamond Hills naturally approached the city and requested help in taking care of the situation — with the full intention of paying for it.
It caused a ruckus at city hall when a politician insisted that nefarious activity was taking place.
Khan says that, "If we hadn't stepped in and invested just shy of $5 million to improve Diamond Hills, GM would have closed it down, and that would have been the end of auto sales" and taxes in the city of Banning.
"Banning deserves a world-class facility. We hope it sets the stage for others to invest in proper facilities in Banning."
With the city's support, possibly with a tax-sharing incentive, Khan would love to see Diamond Hills in Banning anchor an auto mall, making that area of Banning a destination for car buyers.
If Khan's dream becomes a reality, he will have plenty of inventory within a short driving distance to keep an auto mall stocked.
Staff Writer David James Heiss may be reached at dheiss@recordgazette.net , or by calling (951) 849-4586 x114.