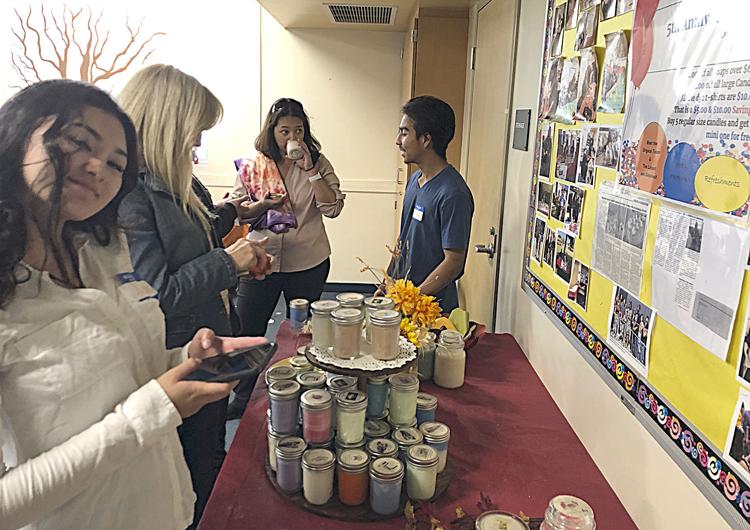 Horizon of Lights, a nonprofit, student-run business operated out of Darlene Purcell's classroom at New Horizons High School celebrated five years of success last Thursday.
The students in the Horizon of Lights program handcraft eco-friendly shampoo bars, soaps, and soy candles, as well as hacky sacs, necklaces and tie-dye T-shirts.
During a five-year celebration event on Oct. 11 at the school, 15 of 19 shampoo bars were sold, and refreshments were offered to visitors.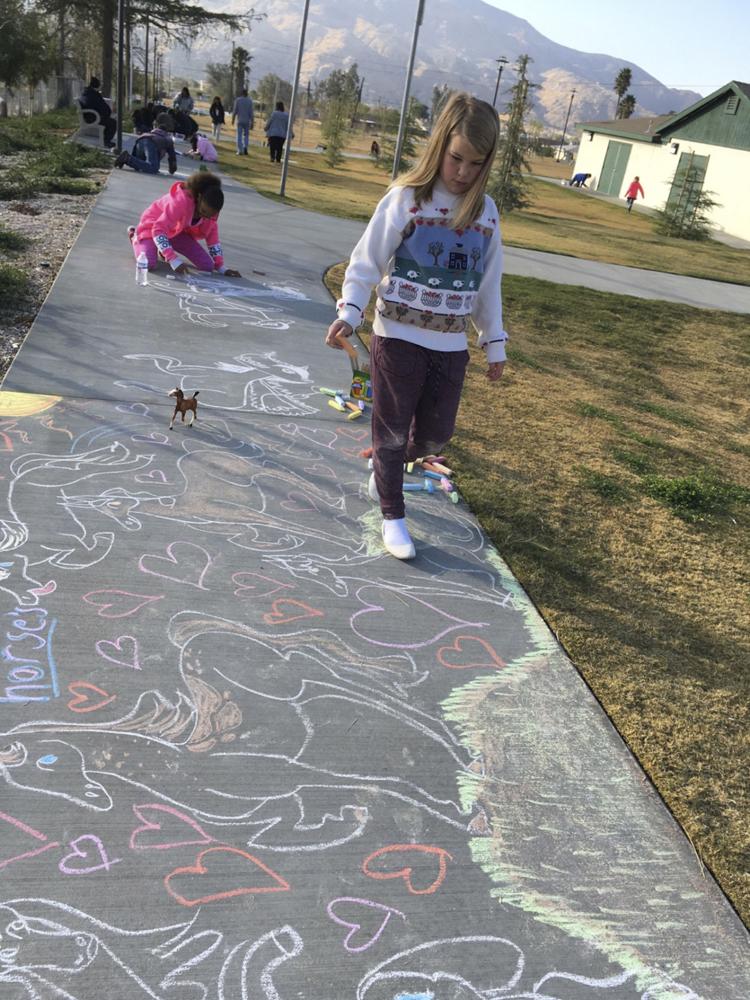 Guests signed a leafless tree picture by adding their thumb prints to create the leaves.
Students occasionally set up shop in front of Stater Bros., sometimes at the Market Nights in Banning, and have made rare appearances at the swap meet in Beaumont.
They will be at the Chalk Art and Go-Kart competition at Roosevelt Williams Park and Hoffer Elementary School this Saturday starting at 7:30 a.m. through 12 noon.
Purcell's class, "Introduction to Business," has 15 students this year. Last year, proceeds from students' efforts paid for the class to attend a screening of the movie "Hidden Figures," and paid for their bus fare to attend a program at the McCallum Theatre in Palm Desert.