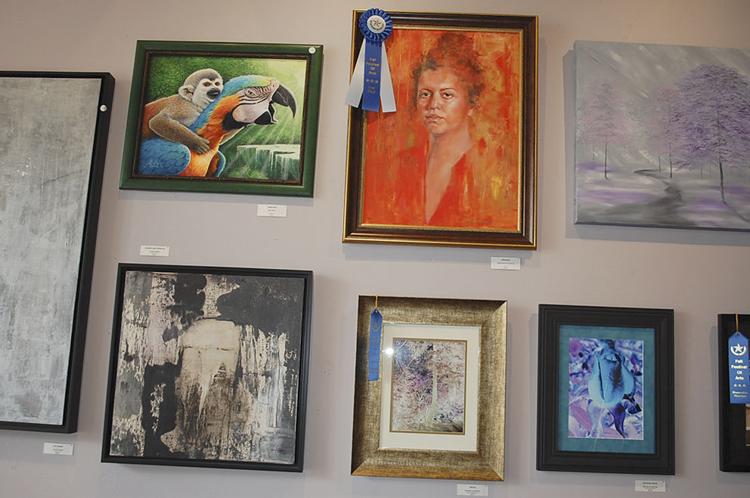 Downtown Banning was a destination for celebrating visual arts last Saturday, starting with an all-day reception for award-winning artists at the Banning Art Gallery next to The Haven bistro, and an afternoon soirée of student art displays and sales at Toti's Art Studio.
At Toti's studio, several students of artist Gloria Toti Bell showed off projects themed to reflect Hispanic Heritage Month.
Paintings and ceramic designs depicted animals prominent in Aztec heritage, including alligators, monkeys and dogs.
"We've had a fantastic response from the community," Bell said. "What an incentive for our children: they're dedicated to their art, and events like these helps them socialize with the public and handle some basic commerce" as they sold a lot of their artwork for bargain prices.
Amaya Diaz, 10, explained her untitled painting that was inspired by artist Grant Wood's "American Gothic."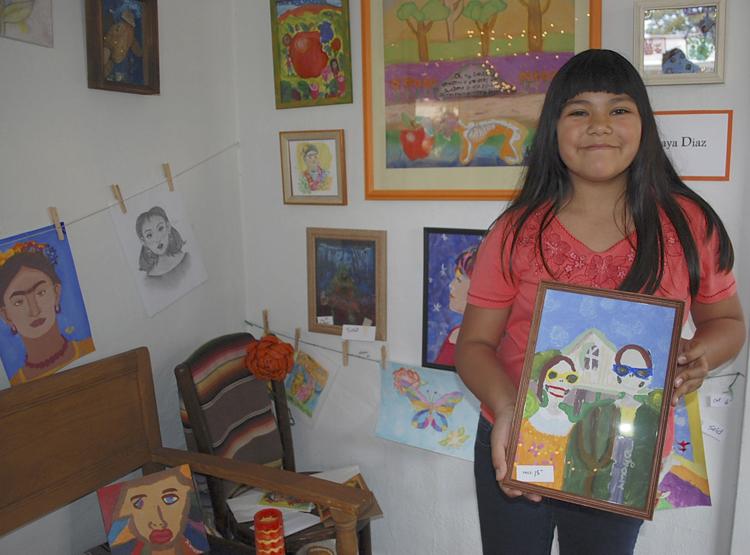 "It took a couple days to make" after being assigned "to do a Dia de los Muertos version of it," Amaya said.
She was not as excited about the austere nature of "American Gothic," and made her pitchfork-wielding couple a little more happy, with their skulls showing off unflinching smiles.
A couple of blocks away the Banning Art Gallery was hosting an exhibition for its members.
It could be summarized, committee member Chuck McCracken, who had some of his own artwork on display, as an exhibit by "a lot of new artists, with a broad selection of media, from painting on tile and pine needle baskets — representing artists from nearby and out in the desert."
The occasion included a catered reception, provided compliments of Johnny Russo's Italian Kitchen.
A mother and daughter pair both won awards at the event — an admirable feat considering that there were five significant honors and six honorable mentions out of 23 artists submitting nearly 50 entries.
Michelle Morton won an honorable mention for her framed photograph titled "Peace."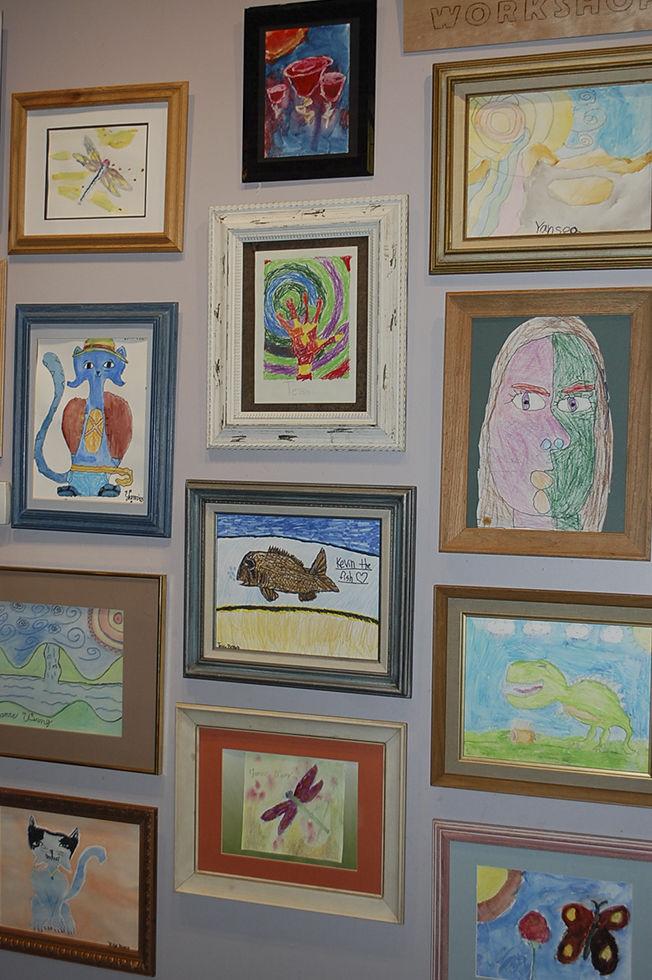 Her daughter Drazen Morton, an autistic artist with special needs, won "Best of Show" for her acrylic painting "Harlequin Fox."
Michelle Morton was nearly in tears as she proudly congratulated her daughter as they posed together for a photograph.
Neither of them had been alerted ahead of time that they had won anything, and Saturday's foray into the Banning Art Gallery was their first time ever stepping foot into the all volunteer-run co-operative establishment.
"We didn't know we'd won anything until we walked in the door," she said.
"I didn't expect this," Drazen Morton said. "This is kind of cool."
Pat Murkland, an aficionado of the arts, visited Toti's studio and the Banning Art Gallery Saturday afternoon.
"I came to support the arts events. I bought some of the things from the kids to support them," Murkland said. "I enjoy the community's art events, and I enjoy the artwork. They're nice opportunities to network and tell people about upcoming events at the Dorothy Ramon Learning Center," where she volunteers, singling out that nonprofit institution's Sunday concert series.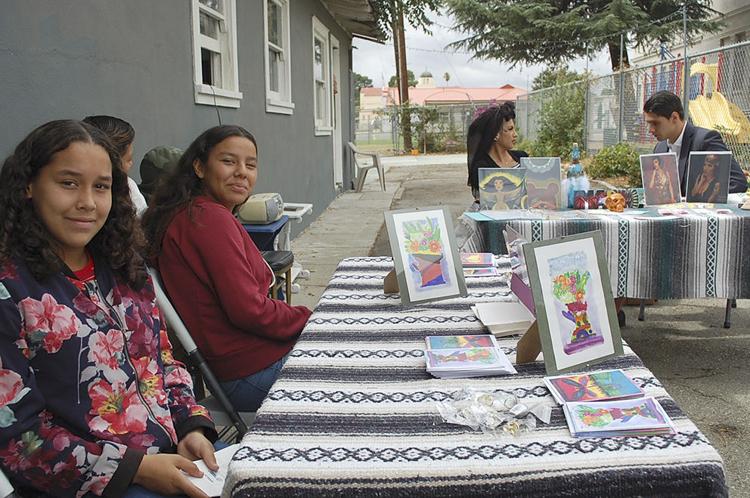 Jerry Searcy, president of the Cultural Alliance which oversees the Banning Art Gallery, addressed those attending the Saturday afternoon reception, thanking patrons for their support and artists for contributing their works for the exhibit.
"Part of the festivities is highlighting talent from the community and as far away as across the valley," Searcy said. "It's an incredible honor to display it here."