Many may not immediately "see" an immediate connection between art and science.
Some could argue that the two complement each other, and are necessary: for instance, without artistic renderings, people would not be able to conceive what a DNA's double helix looks like, or a black hole for that "matter."
Program specialists at the Edward-Dean Museum believe that the connection between art and science can better help visitors explore and understand their exhibit opening this weekend: "Art & Science: A Perfect Chemistry."
The opening reception is Saturday, Feb. 29 from 3 to 5 p.m. at the museum, 9401 Oak Glen Rd. in Cherry Valley, and the exhibit continues through May 30.
"Leonardo da Vinci is a well-known example of the scientist-artist who practiced during the 16th century," says museum educational coordinator Kathie Dillon. "He has been named the first scientific illustrator by art historians and scientists alike. It's our wish to use this exhibition to reexamine the connection — once so essential — to aid us in discovering how these areas of exploration can help form a wider understanding of the human experience."
From the museum's collections, and a couple of displays on loan, "Art & Science: A Perfect Chemistry" displays include a stereoscope and stereograph, once popular among 19th century audiences through which visitors viewed photographs on cardboard via a stereoscope.
The device places two photographs in the viewer side by side to provide an early concept of 3D viewing.
Science and faith also are addressed with a display that pays homage to David Roberts, credited as the first professional artist to visit the Middle East without a sponsor, military or missionary group.
His sketches captured the landscapes, temples, ruins and people of the region, which were reproduced in the mid 1800s as lithographs in a three-volume set "Holy Land," according to Dillon.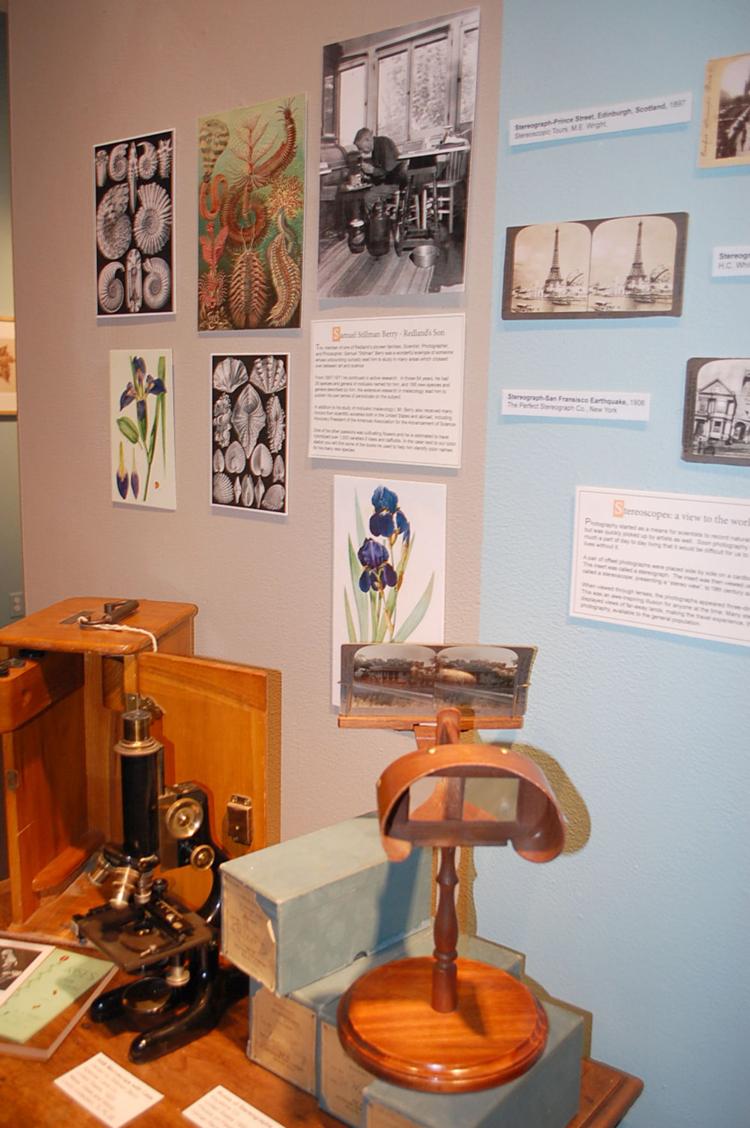 The botanical artworks of former Southern California native Kathy Shermer-Gramm are among the displays.
Surrounded by the lush beauty of the Piedmont landscape, Shermer-Gramm attended classes at University of North Carolina, Chapel Hill, where she developed a fascination for illustrating plants, fruits, seeds and decaying plant material.
"I come from an art background not a scientific one. Botanical art is all about observation, discovery, and documentation through realistic artistic means," Shermer-Gramm says. "Although it is considered by some to be a dying art as computers and photography fill much of the space that rendered drawings and paintings once have, it is finding a renaissance in artists and scientists alike as a way of understanding the natural world we engage in every day. As an artist, each new drawing or painting is a new adventure into the unknown. My hope is that the viewer will come away from looking at my illustration examples with a new curiosity for the world that they interact with daily not necessarily to need to create and document it — but to stop and directly observe for themselves the natural world beneath their feet that they have been missing."
She now teaches at the university's botanical garden. Samples of her artwork are being sold at the Edward-Dean Museum's gift shop.
"This is an exciting opportunity to share with viewers the fascinating world of getting to know the natural world up close and to see how different aspects of art and creative expression are integrated seamlessly with with the scientific aspects of documentation and observation. Especially for the young it shows how they can discover and answer their questions about the science of nature directly and not through distant virtual mean," Shermer-Gramm said.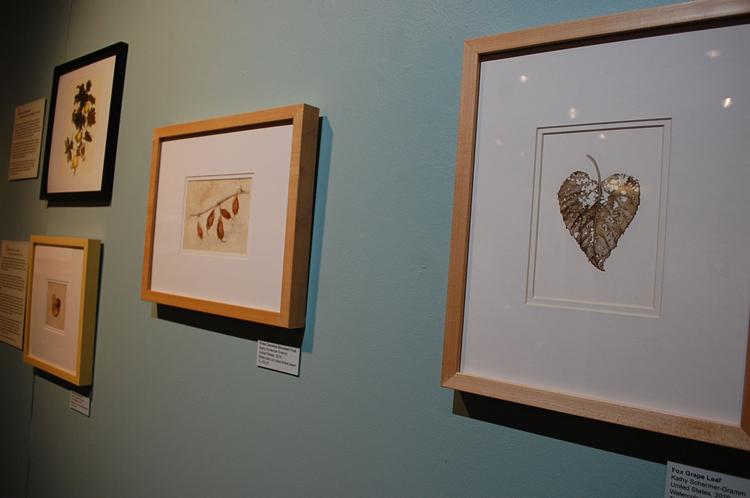 Some of the invention drawings of cartoonist Rube Goldberg will also be on display. He is credited with intertwining engineering and art, and an interactive exhibit inspired by his work will be among the exhibits.
These and a few others are among the displays that comprise the museum's latest exhibit.
The museum is generally open Thursday through Saturday, 10 a.m. to 5 p.m., and closed on major holidays. Admission is $5 for adults; children and military personnel with ID are admitted free.
For information call (951) 845-2626.