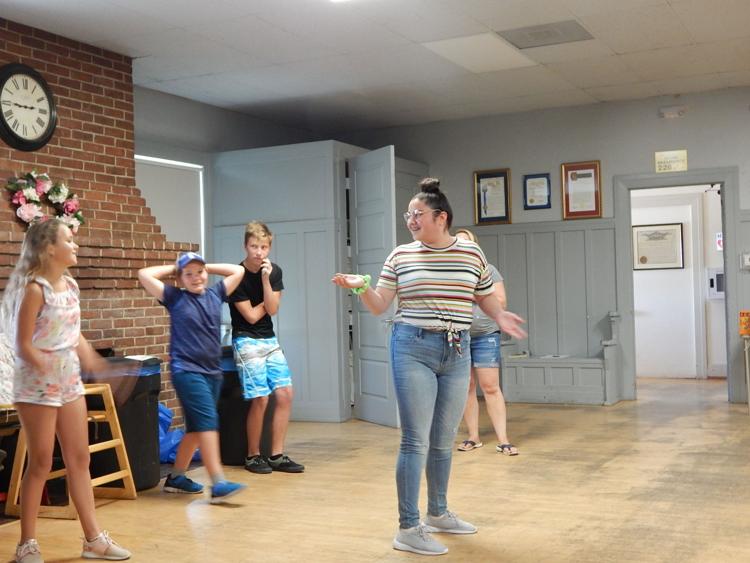 BY JULIE FARREN
Record Gazette
There's more to putting on a show than just showing up and memorizing your lines.
Eighteen students, ages 10 to 16, are learning just that last week and this week during the CAST Players' youth drama camp in Beaumont.
For three hours a day, Monday through Friday, the kids are getting to know one another and becoming a bit more confident each passing day with their creative skills and making new friends.
Bethany Schultz is in her second year as camp director. The Riverside resident is teaching them not only acting, but giving them insight into set design, make up and writing their own scripts.
That is coming in handy since the students will be presenting a show on Saturday, July 20, at the Beaumont Woman's Club at 1 p.m. The performance is free.
"It's a collaborative effort," said Schultz, whose background involves acting, dancing and singing.
CAST Players artistic director Richard Meinhold said this is the eighth show they've presented for the community. He and Annette Tringham wanted to find a way to get kids involved in the arts and the first year, they had six students and did a spoof of "The Little Mermaid."
Over the next few years, they did some re-tooling of the drama camp, Meinhold said.
The two-week experience costs $200 per student and the camp is underwritten with a donation from the Sun Lakes Charitable Fund, Meinhold said.
Half of the students attended last year's drama camp, he said.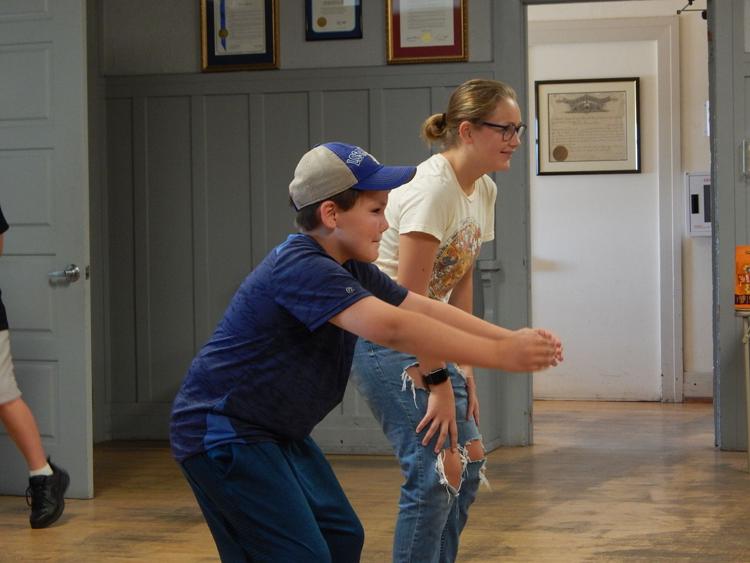 On the Monday before their weekend performance, the students were working on their improvisational skills.
The kids formed a circle and went around introducing themselves and said a few words about what they did last weekend.
Schultz asked a couple of the students if they could remember each classmates' name and what they said.
That proved to be harder than they thought.
Schultz explained to them that improv is "thinking on the spot."
This type of comedy is super honest and super realistic. "The jokes will come naturally," Schultz said.
The students also had to think of a kitchen item and match it with the first initial in their name, such as Tatianna Table, Ella Egg and Jakob Juice.
Schultz had the students sit on the floor and chose five at a time to stand up front, while the other classmates got to choose what kind of music they sang.
There was ABBA' s "Disco Queen'' with a bit of Katy Perry and other artists.
Schultz reassured them that any song they picked to sing was OK.
"There's nothing wrong in Improv. You can't make a bad choice," she said.
The students took a break and some of the students talked about what they want to do when they get older.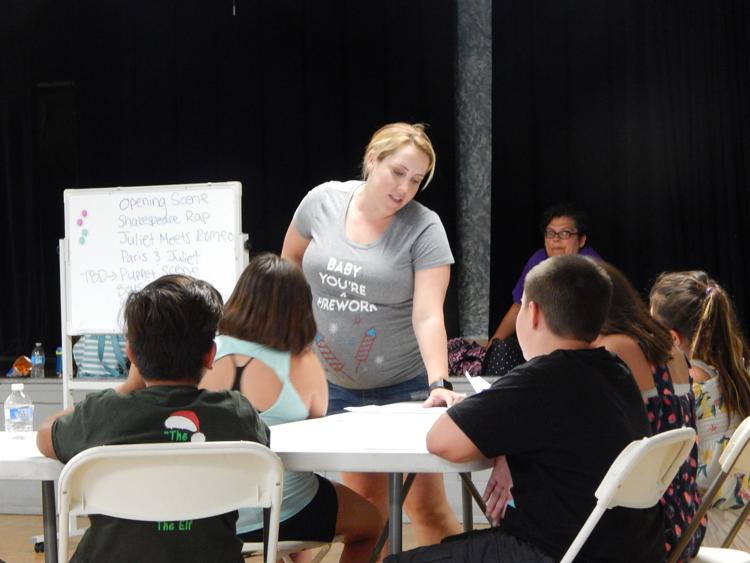 Jakob Mulder, 14, of Escondido, came to the drama camp because he was visiting his grandparents in Beaumont.
This is his second year at drama camp.
"I've learned that a lot of stuff that comes out, I talk a little too much," Jakob said. "It brings my actual person out."
The students said that the drama camp is like "their other home."
Natalie Medina, 11, of Beaumont, was attending the day camp with her step-sister, Tatianna Escobar, 14 of Corona.
Tatianna is visiting her father in Beaumont.
Natalie said that drama camp has taught her a lot this first year.
"I've learned to be more confident and I've gotten better at memorizing things. I've learned to be more communicative and talk to people more and be confident," she said.
Tatianna, who wants to pursue musical theater, said she has learned that acting is more than just saying lines that you remember and that it creates a family feeling.
"Everyone is comfortable," she said.
After the break, the students worked on more improv through a game called "Freeze,'' during which the kids would act out scenes and Schultz would say Freeze, then one of the actors would be replaced and they would create a new scene.
Some of the scenes included references to In-N-Out Burger in London, saxophone playing and digging graves.
The afternoon ended with a table read of their script for Saturday, which will include a little bit of Shakespeare and some star-crossed lovers, among other surprises.
The Beaumont Woman's Club is at 306 E. Sixth St. in Beaumont.