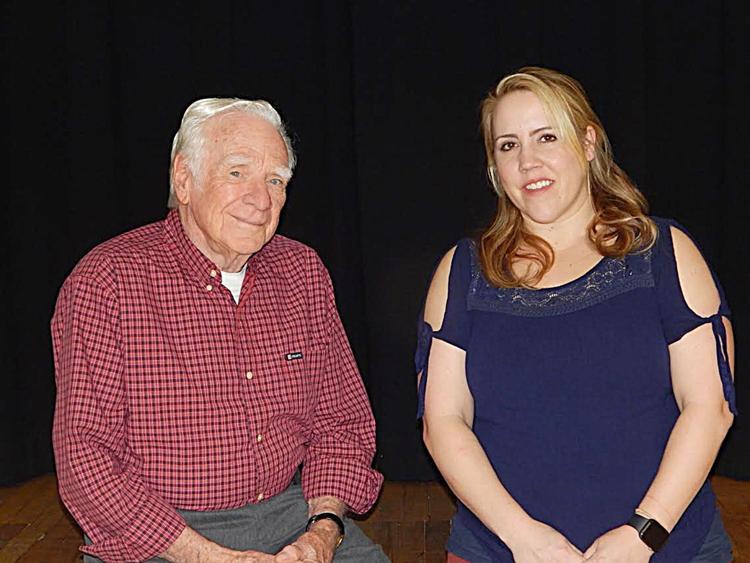 Dick Meinhold and Bethany Schultz have seen the success of the CAST Players' summer youth drama camp at the Woman's Club.
Meinhold was one of the founding members of CAST Players in 2010 and the summer drama camp started in 2013.
Schultz has been involved as director of the summer camp for the past two years.
The two now want to build on that success and start the CAST Youth Players in the Pass Area.
"Our mission is to bring cultural activities to the Pass area," Meinhold said.
The summer camp was held at the Cherry Valley Grange for two years, and then it was postponed for a year.
The event then moved to the Womens' Club on Sixth Street in Beaumont.
In 2019, the youth ranged from six to 18 years old.
The CAST Youth Players will have a slightly higher age required of the young actors.
Schultz said that auditions will be held from 3 to 5 p.m. Tuesday Jan. 28 for the production of "The Day the Internet Died."
The one-act play/parody, written by Ian McWethy and Jason Pizzarello, focuses on a group of children and teenagers who do not have access to the Internet for a week and how it affects their lives.
Meinhold, who is the managing director for CAST Players, and Schultz said it will run about 35 to 40 minutes and feature seven scenes.
They are hoping to cast 20 youth for non-paid roles.
Call backs will be from 3 to 5 p.m. Friday, March 31.
Rehearsals begin Tuesday, February 4 and will be held Tuesdays and Fridays, from 3 to 5 p.m. for six weeks.
Performances are at 230 p.m. March 14-15 and 21-22.
Tickets are $8.
The CAST Youth Players will perform once a year, Meinhold said.
Live theater among children and youth is dying because of the phones and other technological devices that take up kids' interest now.
"We have to develop new audiences, new performers," Meinhold said.
Community theater is a lot of work and CAST Players accepts donations to fund the performances.
Meinhold partially underwrites the productions and they do receive a donation from the Sun Lakes Charitable Trust.
Meinhold said that royalties must be paid and there are costs for sets, props and costumes.
Schultz, 33, has been the summer drama camp director the past two years and has two sons, ages 4 and 4 months.
She has an extensive background in theater as a director and choreographer.
She is directing the Riverside Childrens Theater production of "Matilda," with performances set for the end of April.
She also has worked with the Castleview Elementary School Choir.
Schultz knows what it's like to feel at home on the stage.
"For me, I didn't really find my place until I found theater. Then I felt that I fit in," she said.
Schultz said theater gave her confidence and hopefully, other children will feel the same way.
This production will feature children ages 10 through 18.
Although they are casting 10-year-olds, they want to make sure that they are old enough to get the jokes.
And even though there is no pay involved, Meinhold said the children will get something more important out of the experience.
"Just the joy of performing," he said.
Staff writer Julie Farren may be reached at jfarren@recordgazette.net.