Delightful books with colorful art and stories that stir imaginations encompass a long table and line shelves at the Cherry Valley Children's Books store.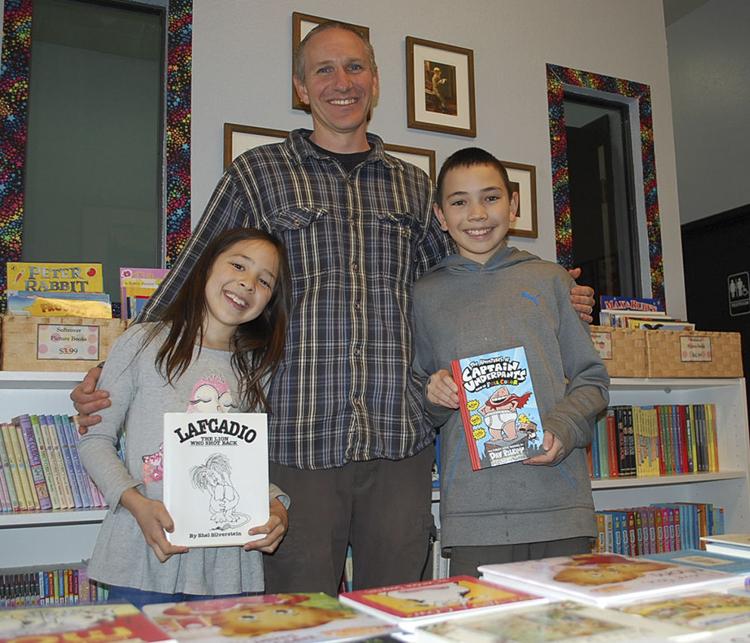 Begging to be browsed were titles like "Charlotte's Web" and "Holes."
Clamoring for some kid's attention were the "Pinkalicious" and "Fancy Nancy" series, and a copy of "Tales of a Fourth Grade Nothing."
On a quiet afternoon as the store's proprietors awaited potential participants for their daily story time hour, owner Ben Foster and his kids practiced math problems on a white board.
Foster, a cheerful and friendly guy, was excited to greet this visitor.
With him was 13 year-old son Sam and 9 year-old daughter Kimberly, both patient, polite and attentive.
Foster's wife Cindy works there too, when she is not pulling shifts at an outlet store in Cabazon.
Their shop had been open for all of two weeks, having quietly opened on Dec. 4 in time to ring in the Christmas shopping season.
Foster's parents live in Cherry Valley, and he and his family had returned recently to be near them after having worked abroad, tutoring English and running a couple of children's bookstores through the years in Taiwan and another in New York City.
Cherry Valley Children's Books focuses on catering to younger readers, toddler through maybe fourth-grade range — not quite the threshold to get a wide range of the Newbery winners that require a higher reading level.
"There's a trend with adults to read their books on Kindles" from Amazon or Nooks from Barnes & Noble, or other devices, Foster points out.
When it comes to trying to read children's books via such mediums, parents tend to struggle with the inconvenience of viewing warped images from the book, which can ruin attempts to share such stories during read-alouds.
"With a real book, children can hold it and touch it" and experience those stories for themselves, Foster explains. "I think children's books will be around for a long time to come."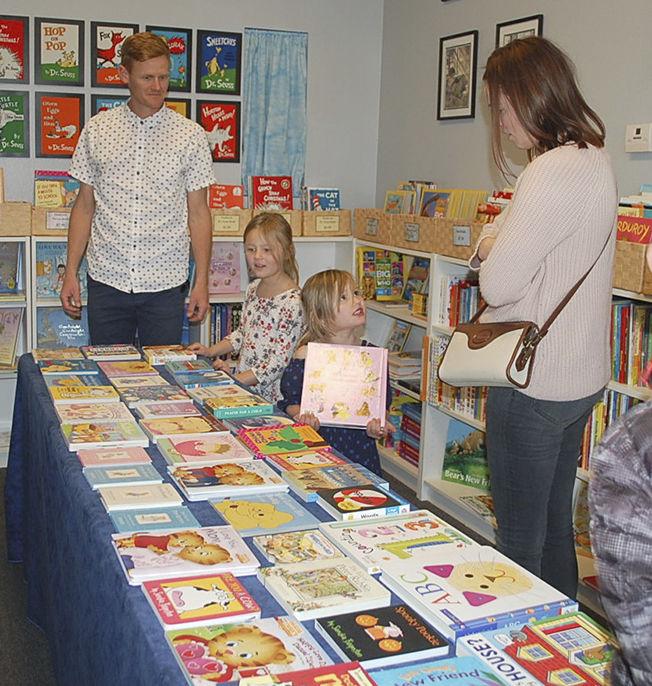 Foster previously opened a Cherry Valley Children's Bookstore in Taipei, Taiwan, where he also started his own tutoring program just as Sam was born.
That shop was near a university, and "There were so many books" at their fingertips there, Foster says.
In 2010 once Kimberly was born, they opened a similar store in New York.
Eventually they moved back to California and opened a learning center in Diamond Bar where Foster taught SAT preparation and he and his wife Cindy, whom he met when they attended University of California, Irvine together, traveled a lot and homeschooled Sam and Kimberly.
Their previous stores have all been sold.
Two years ago the Fosters settled in Beaumont, back to his roots: he attended Wellwood, Palm and Summit elementary schools and Mountain View Middle School.
One of his former football and baseball teammates at Beaumont High School, Nick Goltry and wife Amberlee, dropped by with their children Adrielle, 7, and Ryla, 5 to check out the shop recently.
"I ran into Ben at Stater Bros. and he told me about this," Goltry says. "I didn't realize it was this store. We were driving by and saw the sign, and stopped to look through the window."
When he saw Foster inside, "Then it clicked," and they had to drop in and visit.
A couple of years without facilitating a bookstore was eating away at Foster.
"SAT teaching keeps me busy, but the book itch came back" Foster says, and as soon as he saw a lease available in Suite D at 10300 Beaumont Ave. they jumped at the opportunity.
Foster's shop is not part of the American Booksellers Association, and does not have access to a large-scale book distribution network.
He has his own means of acquiring children's book titles at great prices, which is what he loves to pass along to customers.
A brand new package of Laura Ingalls Wilder's "Little House" series that normally retails for $44.99 was being sold at Cherry Valley Children's Books for $14.99.
"Most books are new," Foster says. "If they're not, we only put out books that are 'like' new," and they are sold at "big store prices" with the intimacy of a community bookstore feel.
To encourage visitors, Cherry Valley Children's Book store welcomes guests to their free story time, any day the store is open, between 2 p.m.-2:45 p.m.
The shop is open Wednesday through Saturday from noon to 5 p.m.
Foster offers paid tutoring services and SAT preparation sessions.
"Some people have hobbies. This is my hobby," Foster says. "Children's books is my passion. We're more than happy to break even."
Not much will change if Foster has his way: the 750 square-foot space, which includes their tutoring classroom, will be kept "exactly the same," with no need to add employees.
"We plan to keep it a family business" that someday Sam and Kimberly may step up and help run, Foster says.
To learn more, visit online https://www.cherryvalleychildrensbooks.com , or call (909) 643-3663.
Staff Writer David James Heiss may be reached at dheiss@recordgazette.net.