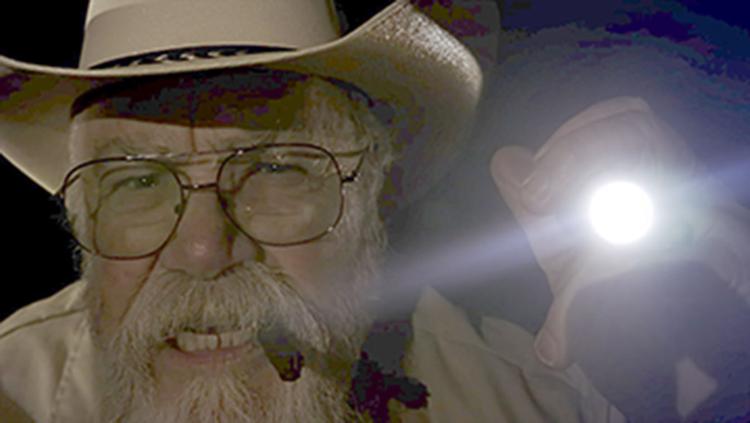 Beaver Creek could be Anytown in the Pass area.
It holds a secret: the town boasts the best barbecue joint around.
And the ingredients are a secret, too — some folks discover them the hard way, if they don't become ingredients themselves.
As the Beaumont and Banning high schools duked it out for the Battle of the Wheel a long Hail Mary pass away, the cast, crew and supporters for the independent film "Killer BBQ" convened for an invite-only debut screening at the Cherry Valley Grange, quite appropriately on Friday the 13th.
The horror-thriller "Killer BBQ" preys upon the unsuspecting (and, well, even the suspecting): folks imprisoned, inspectors simply doing their jobs, inadvertent trespassers … all look like they taste great with a little barbecue sauce in the end.
The hour-long (one hour and five minutes) film is suspenseful enough, and does a good job keeping viewers guessing as to who might survive and still be left standing in the end.
It was the brainchild of director Joe Betancourt and Hollywood screenwriter Daniel P. Coughlin, and producer Rick Foster.
Months ago retired general contractor Steve Garrison, 66, of Cherry Valley responded to an announcement in this newspaper for a casting call in his hometown.
A cancer survivor who had never before acted in a film, he was cast as one of the main roles, and plays one mean son-of-a-bitch as Sheriff Axl Hensler.
In person, he seems like he might be a nice enough guy.
But on film, he transforms into a sinister sheriff with a pension for fresh meat.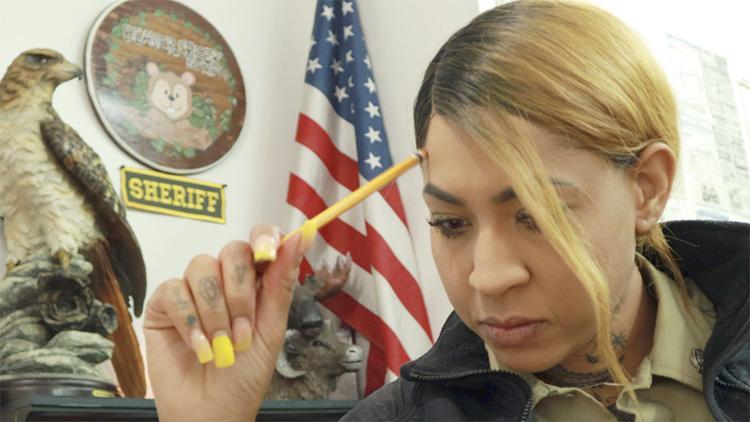 And he has a pitbull of a man, a former football player who's never changed out of his uniform, that mows down potential candidates who might be worth a good grilling, with his helmet's face mask as his tenderizer of choice.
The sheriff teams up with Bodean, a chef who makes people look really good.
Well, tasty, anyway, when they're, shall we say, their true sizzling selves.
It's not specifically a slasher film. "Killer BBQ" did not intend to end up as one.
There was a lot of turnover in the script and in the cast, director Betancourt says.
"It was supposed to be a slapstick little backyard horror film, but our screenwriter got sick halfway through production," referring to Coughlin. "So I had to step in, and we kind of made it more serious" from that point on (30 pages in of a 92-page script) and transformed it into more of a drama thriller with a darker tone.
The experience was all new to Garrison, who had to learn about character development from Betancourt.
"It was really interesting. I'd never done anything like that. I never dreamed of being involved in movies. Now I'm looking forward to producing more with Joe — he's got four scripts ready to go — and I blame you for that," Garrison says, explaining that the casting call announced in the Record Gazette drew him to the project.
When he was let go from his last-ever job due to his struggle with cancer a decade ago, Garrison says he wasn't really doing much before "Killer BBQ."
The film has given him renewed purpose, he says. And, while he didn't disclose his salary, he was paid to be in the movie as a lead.
Seeing him on screen was a little unsettling for his daughter-in-law Krystle Garrison of Cherry Valley.
Her husband Joe Garrison starred as football player Jojo in the film.
"I know them both as giant Teddy bears, so to see them like that was like, 'Oh goodness' — to see them turn into something so mean" was interesting for her to experience on screen.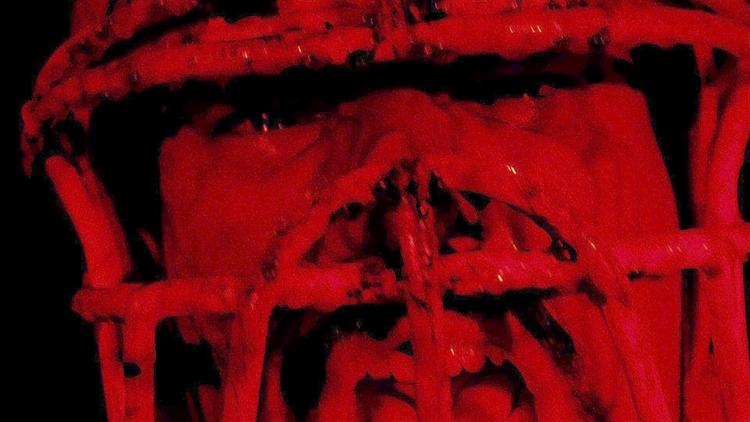 She did not know the storyline before attending the screening.
"I'd heard bits and pieces; they'd say 'We filmed this today,' but I didn't really know much about it," Mrs. Garrison says. "I think it turned out pretty well."
Tonya Gullo, a friend of producer/actor Rick Foster was impressed with the tenacity of those involved.
"For three people who had no acting experience, no producing experience and no script writing experience, that was pretty impressive."
Gullo had initially been cast in the movie, but her character was replaced as the story line evolved.
The $3 million movie did not involve any SAG members, and was shot and edited within 10 months around Yucaipa, Oak Glen, Banning, Beaumont and Cherry Valley.
Betancourt is working on adding some back story to the film, such as Bodean and Sheriff Hensler's comradeship serving in Vietnam, getting stuck behind enemy lines and resorting to cannibalism to survive, leading to a business relationship of sorts to continue their sordid appetites as civilians.
He hopes to release it directly to a streaming service such as Netflix "within the next several months" and has a distribution agreement lined up as he scouts distributors and studios.­
Staff Writer David James Heiss can be seen as an extra in one scene of "Killer BBQ."