The Banning Art Gallery is currently hosting the art of Robert LeDuc and David Patrick.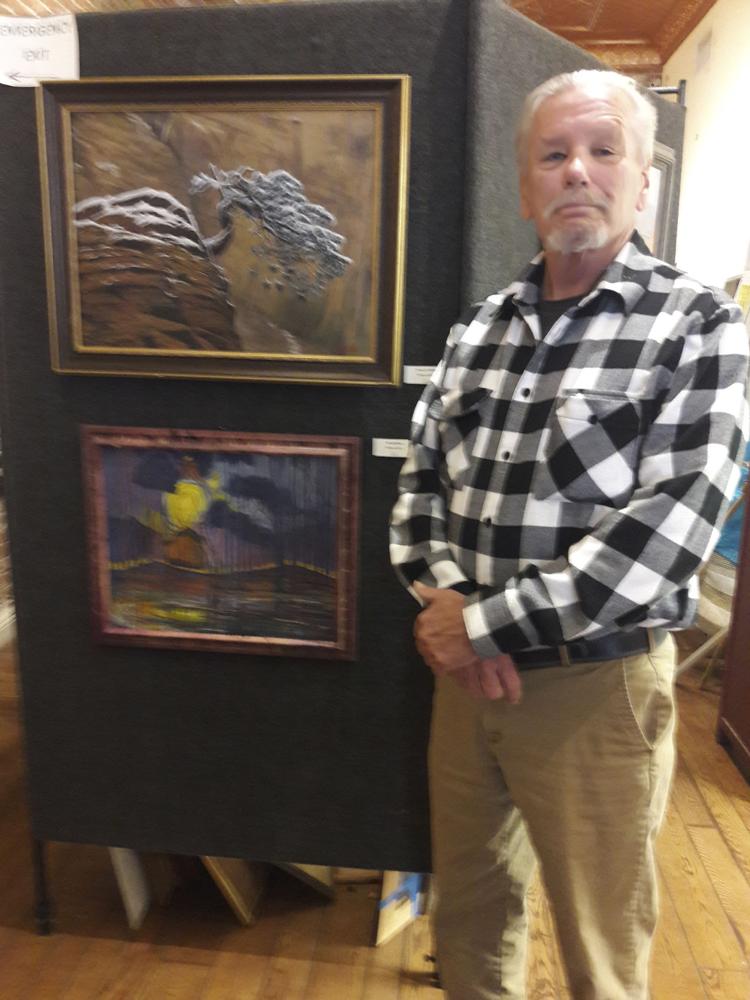 Both artists are long time members of the Banning Art Gallery Artists Co-op, the only artists co-op in the San Gorgonio Pass Area.
Robert Le Duc is also a self-taught artist.
Born in Pasadena and was interested in art from a very young age.
He did a lot of drawing and painting in school and at home.
In high school he began to work in oils and began landscape painting and backgrounds for school plays.
In his twenties he was an architectural draftsman and rendering artist.
Le Duc put his painting on hold as he married and started a family.
He didn't resume until much later in life.
His love for the outdoors, camping, fishing and backpacking inspired his desire to do landscapes.
As he was inspired by the eastern Sierras, he took photos and did sketches and put his visions on canvas.
Robert has different visions in his head at different times that define his works.
Most often it is realism with nature and landscapes. Other times he has surreal visions that dictate those paintings and then sometimes he sees things in abstract and those images find their way to a canvass.
David Patrick grew up in Connecticut.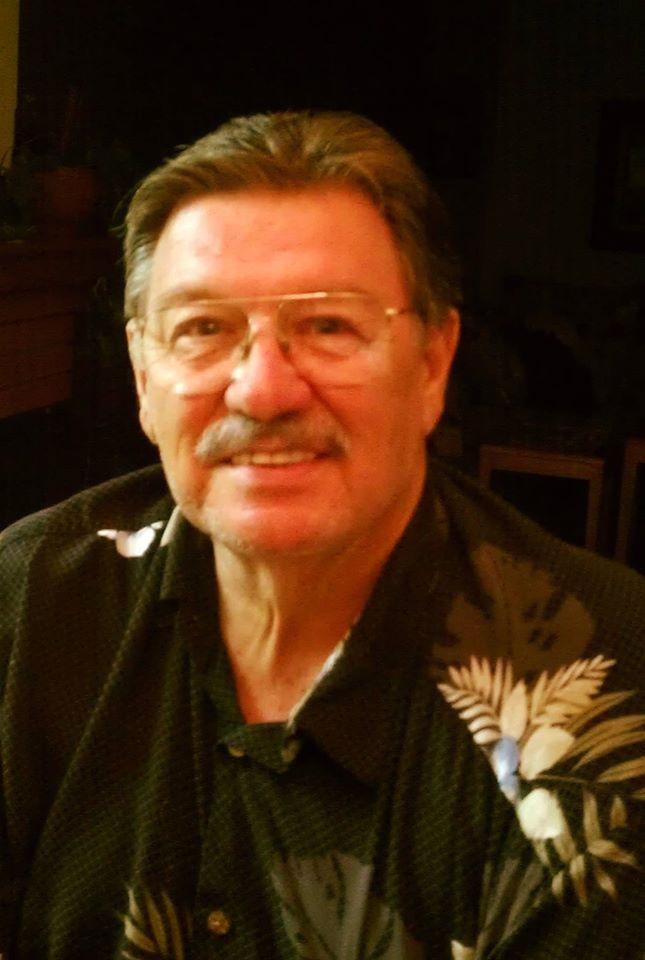 As long as he can remember he has enjoyed coloring and drawing.
Patrick says his first actual training was in high school.
He enjoyed all the art classes and was encouraged by his teachers to continue to study art and painting.
In college Patrick his major was in business and marketing and his minor was in art and art history.
He says, " I took my basic art course in art history, painting, drawing and sketching.
I also took private art instruction and workshops in oil painting, and life drawing."
Patrick spent four years in the Air Force which brought him to California.
He loved California with its beaches, desert, mountains and beautiful valleys.
By then he was a landscape artist and said, "What a great place for landscape artist!"
Patrick's career was in business for over forty years. Throughout that time, he continued with his art even though there were major breaks in his artistic endeavors.
Even with the interruptions, he continued taking class and workshops.
Patrick said, "It took many years of classes, workshops, artist friends and teachers to help me become the artist I am, today."
Patrick retired a few years ago, and began with a renewed passion for art and painting.
He rediscovered watercolor as a product to use for creating pictures and found a new passion for his art.