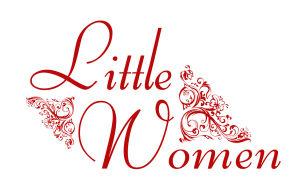 Open auditions for LifeHouse Theater's original musical "Little Women," will be Thursday, Feb. 27, from 6 p.m. to 9 p.m. at LifeHouse Theater, 1135 N. Church Street, Redlands. Auditions will be held on a first come-first served basis and those auditioning must be at least 10 years of age. Roles are open for men and women. Men are especially encouraged to audition. Those auditioning should bring a theatrical resume and a recent photo to leave with the audition panel. Those without a photo may have a picture taken at the auditions for a $2 fee.
Auditioners should also bring their own sheet music in the preferred key, and be prepared to sing a short selection of about 16 measures. A pianist will be provided but will not be able to transpose any sheet music. Auditions with CDs will not be accepted. Those without sheet music will be asked to sing "Happy Birthday" with the accompanist.
"Little Women" opens Saturday, May 9 at 7 p.m. and will continue on weekends through June 14. Performances are Fridays at 7 p.m., Saturdays at 2 p.m. (except opening night) and 7 p.m. and Sundays at 2 p.m.
In addition to the weekend performances, there will be special weekday performance at 7 p.m. on Thursday, June 11.
For more information, call (909) 335-3037 or visit our website at www.lifehousetheater.com.