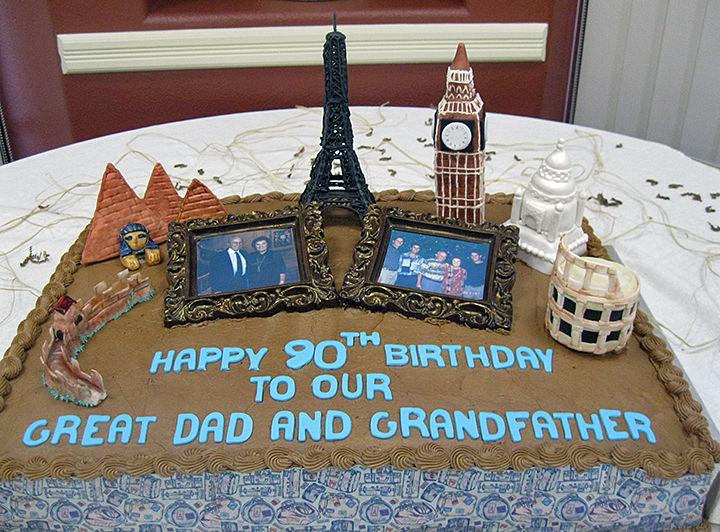 Sy Schoen has been a very busy man throughout his life and his many achievements were shining through as family and Sun Lakes neighbors and friends, one after another, paid accolades to "the man" during his wonderful 90th birthday party on Jan. 31, which was the actual date of his birthday.
Sy and his late wife Esther moved into his Copper Creek Drive home in Sun Lakes over 20 years ago and he has been keeping very busy ever since. Sy has visited over 50 countries in the world and he and Esther had traveled extensively throughout the world as proven by examining the fantastic Birthday Cake made exclusively for Sy, showing the 7 Wonders of the World (all edible) plus framed (again, edible) pictures of the couple and their children. It was an absolutely amazing cake.
Sy has been keeping very busy his entire life. He is highly educated and has a bachelor's degree and has earned two master's degrees as well.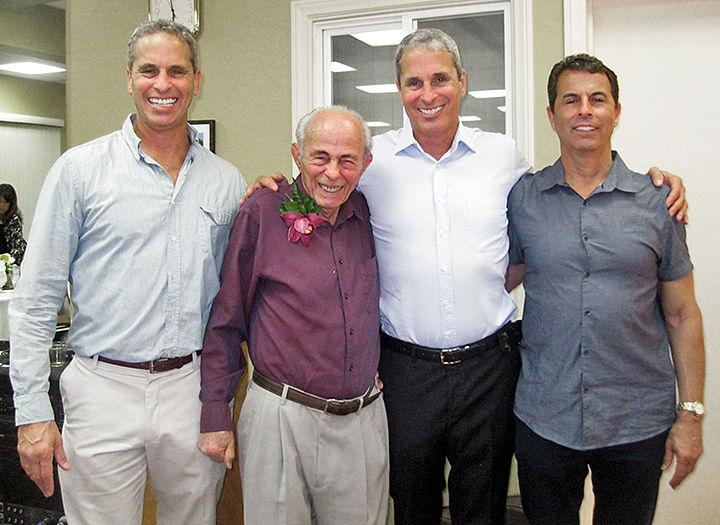 His family arranged the entire party. Sy's oldest son Marc and twin sons Darryl and Dennis served as masters of ceremony. Many of the relatives came in from the L.A./Orange County area. Three of Sy's six grandchildren were in attendance as they had flown in from Berkeley, Texas and New York. Also attending the party were a cousin from Florida, a sister-in law from Wisconsin and family from the Bay Area.
Sy grew up in Detroit, Michigan. He met the lovely Esther and together they enjoyed a long and happy marriage while raising their three sons.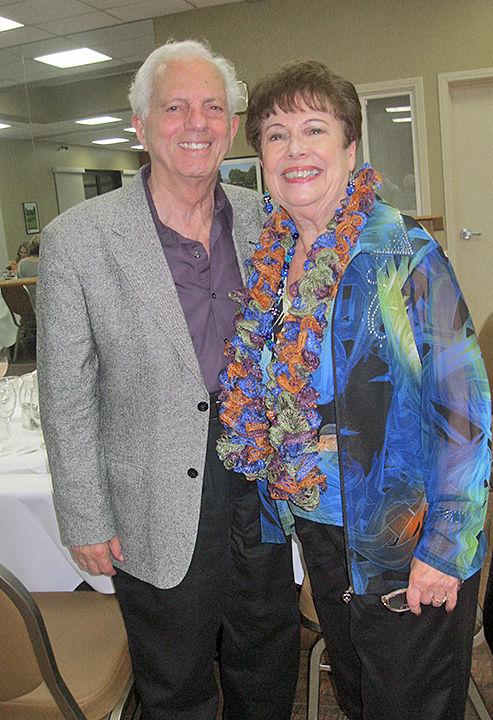 Sy and Esther, his brother "Uncle" Joe Schoen and Bernice, and Ernie and Eileen Brody all moved into Sun Lakes just about the same day. Ernie and Sy had been classmates in school and they all had been longtime friends. Soon after Ernie and Eileen had discovered Sun Lakes, the Schoen's all fell in love with it as well.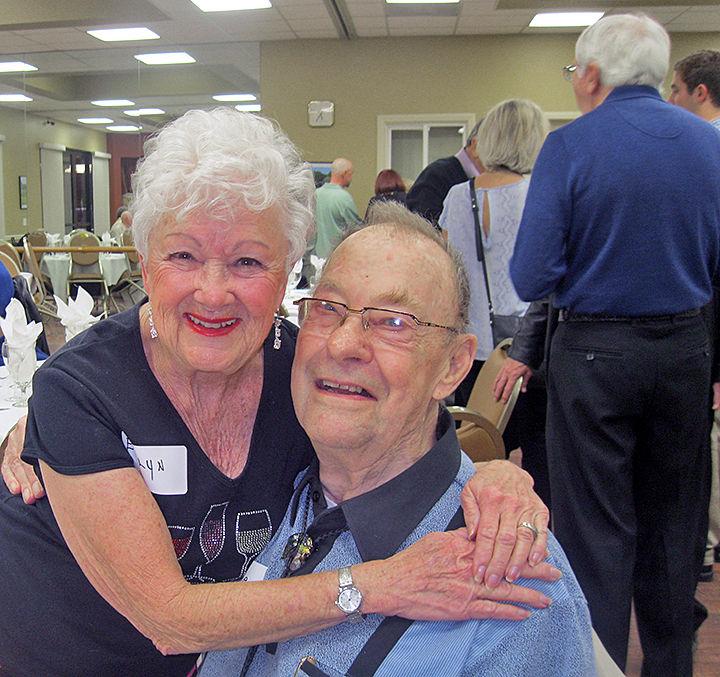 Some of Sy's original neighbors and long time friends attended the party. Eileen Brody, Art and Jodie Welch, Evelyn and Buddy Hawkins, Rollie Sandeen, Lu Just, George and Nancy Weiss, Madame Chantal, and of course "Uncle Joe and Bernice" were all enjoying themselves at the party along with Bob Krietzman, Harry and Pat Cordova, Larry Liebers and Diane Stone. So many long time friends.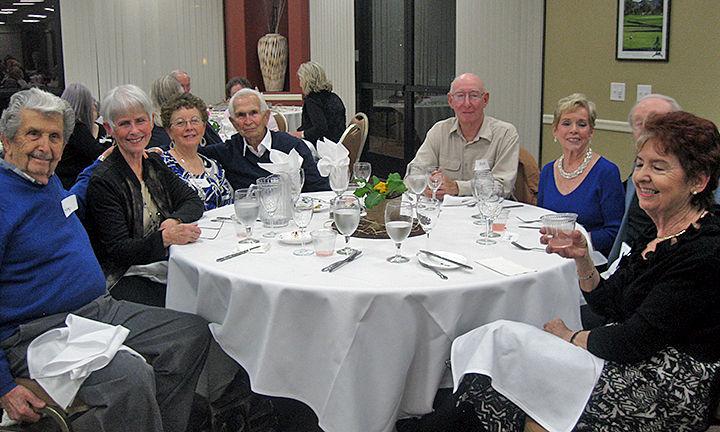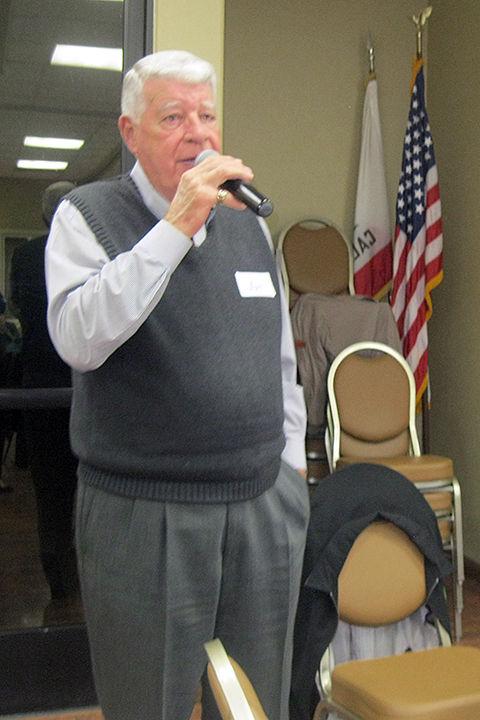 Throughout the years, Sy has been involved in many Sun Lakes activities including the French Class; the Computer Club; The Friendship Club; he also plays Pickle Ball and Paddle Tennis and swims laps in the pool most days.
The guests enjoyed a wonderful prime rib dinner catered by Gwen Marlowe Caterers. Every detail had been arranged by the family and it was a totally awesome party.